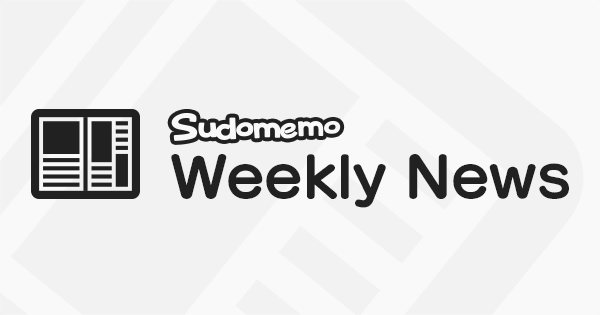 Hey there everyone, Sudofox here with our first Weekly News of 2019. As things have been kicking back into gear, we're glad to see you return in greater numbers!
Sudomemo Milestone
We've reached 100,000,000 Flipnote views! That's an incredible number, and we look forward to seeing it grow even more as you share your Flipnotes with the world!
Our Favorite Flipnotes from last weeks Topic "2018"
We picked out some entries from ♪Dorothy♪ü and Vicz!
This Weeks Topic - "Light And Shadow"
Light and shadow is an important principal in animation. Let's see some examples of how using it can add new depth to your art and animations!
Updates To Sudomemo
- When your Flipnotes get watched on Sudomemo Theatre, it will be counted towards your total views! This means that if you share your Flipnotes online, their popularity will affect the rankings on Sudomemo.
- When you share Flipnotes on Twitter, they will now be played in the native Sudomemo Flipnote Player on Twitter! Views from Twitter users are also counted.
- You can now embed Flipnotes on other webpages! The embed code is in the sidebar underneath the sharing options.
- You can use the Flipnote short link when sharing! You can copy it from the 'link' icon in the sharing section.
- You can jump straight to a Flipnote by visiting https://flipnot.es/<Flipnote ID>, where you put the 6-digit Flipnote ID found in the Flipnote details.
- You can visit a user page by going to https://www.sudomemo.net/user/<FlipnoteStudioID>@DSi, where you put in your 16-digit Flipnote Studio ID.
- Need help finding your Flipnote Studio ID? Visit https://flipnot.es/fsid
- We have an Instagram page now! @sudomemo
- We have been working hard on improving the speed of our support. Thank you for your patience as we work on scaling up to meet the demand!