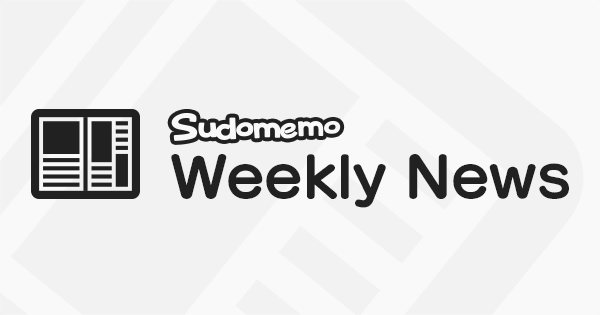 Hello everyone! This is Sudofox with the Sudomemo Weekly News! We have some cool new updates for you this week, and a super-special event that everyone will be part of! But first, the winners of our Weekly Topic, Magical Workplace.
Our Favorite Flipnotes from Weekly Topic - "Magical Workplace"
We didn't get too many entries this week. Don't forget to check out the Weekly Topic, as you can earn citizenship and some spendable color stars!
<😠Alan😠> recreated part of the song Bibbidi-bobbidi-Boo, from Cinderella.
This Weeks Topic - "A Perfect Day"
What would a perfect day in your life be like?
We look forward to seeing your submissions!
Sudomemo's Fifth Birthday
Sudomemo was originally opened on January 29th, 2014. Five years later, Sudomemo has completely outlived Flipnote Hatena's original lifespan, and we're throwing a birthday party to celebrate! Anyone who's part of it will get some special codes that will be redeemable for prizes at a later time, so don't miss out! Next week, we'll be formally introducing our biggest initiative yet: 2019, the Year of Flipnote. We aim to bring the Flipnote community back to life in a number of ways.
We need your help to make it a smash success, though! All you have to do is share the invite with your friends, especially anyone who enjoyed Flipnote Hatena.
To join in, visit sudome.me/5bdayparty (Facebook event) for details and to mark yourself "going".
Sudomemo Social Media
Sudomemo has a Facebook and Instagram page, where we post fun Flipnote-related content. Go check them out!
Instagram: @sudomemo
Facebook: facebook.com/sudomemo
Updates To Sudomemo
Theatre Username and Flipnote Studio ID Search
We added a new feature to Sudomemo Theatre to help you find the creators you know! You'll find it at https://www.sudomemo.net/search/ or by clicking Search on the top bar on Sudomemo Theatre.
Don't forget to share your Flipnotes to other sites! This is the quickest way to get them the views they deserve.
That's all for this week's Sudomemo Weekly News! See you next week!