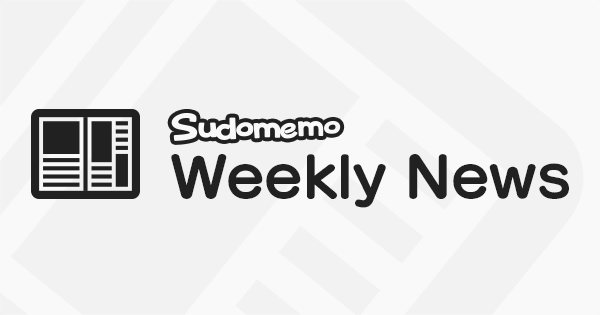 Hello everyone! This is Sudofox with the Sudomemo Weekly News! We have some cool new updates for you this week, including a new citizen feature! But first, the winners of our Weekly Topic, Five Years of Flipnote Fun.
Our Favorite Flipnotes from Weekly Topic - "Five Years Of Flipnote Fun"
While we received a number of excellent entries, we picked a few from eight, ☆YÀNÄRÁ☆, and Huntie😃.
[unknown]
[unknown]
This Weeks Topic - "Interpretive Dance"
Sudomemo's Fifth Birthday
Thank you to the over 950 people who showed up for Sudomemo's big birthday bash this week! All of you have received 10 green stars and will later recive a commemorative badge on your profile.
Daily Draw Update
Despite the Green Star rewards and other things, we've really not seen an increase in interest in the Sudomemo Daily Draw. As such, we're shelving the daily event until a later time when we can better retool it. Make sure to take a look through all the amazing past entries at https://dailydraw.sudomemo.net/ !
Updates To Sudomemo
Creator Rankings Update
Creator's rankings now display on the DSi! It will show as a crown with a number next to it in your profile. The Sudomemo Citizenship icon, currently still a crown on the DSi, will show up in the top right if the user has citizenship.
Flipnote Smoothing for Citizens
Flipnote smoothing on Theatre is live for Citizens! Lines, curves, and edges are smoothed for a more natural look on Sudomemo Theatre. If you have citizenship, try it out today! (You can get citizenship from donating through the website, sudomemo.net) If you are a citizen, you can try it out now by selecting Flipnote Options in the bottom of your Flipnote's details page.
That's all for this week's Sudomemo Weekly News! See you next week!