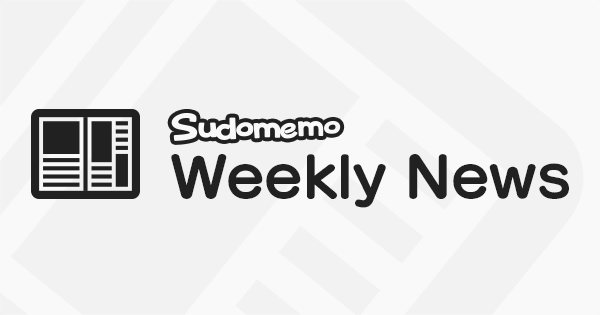 Hello everyone! This is Sudofox with the Sudomemo Weekly News! We have a VERY special event going on that you can join in on til the end of the month, along with a few updates to Sudomemo!
Sudomemo Nintendo Switch Game Giveaway
We're giving out THREE FREE SWITCH GAMES! You can get any Switch game, including Smash Bros. Ultimate (or up to ~$60 of eShop credit)! Want to enter? Just watch a few short Flipnotes - fun, short little animations from our community's many up-and-coming young artists and animators!
Your chances are good, so don't miss out! Go to sudome.me/smash-giveaway for all the details.
Our Favorite Flipnotes from Weekly Topic - "Interpretive Dance"
A classic Flipnote dance by
KyokîAnita
. Another win for
OddTier
with this great little shuffle!
Some excellent work from Cosmirage! Some of the facial expressions (especially Frame 155) had me in stitches.
This Weeks Topic - "Valentine's Day (2019)"
Last week was a bit slower, but this week's topic, "Valentine's Day (2019)" should bring some love into the air!
Updates To Sudomemo
Profile Bios
You can now add a short profile bio. Select "Edit Biography" in the Settings menu in your Creator's Room to set it; it will display on Sudomemo Theatre (as well as on Sudomemo itself in an upcoming update.)
Sudomemo Ranking Changes
- We've remedied an issue where the Most Popular feedback-loops back into front page of the Hot Flipnotes.
Sudomemo Theatre Updates
- We've resolved the "click" that was heard at the beginning of Flipnotes played on Sudomemo Theatre. Coincidentally, this has also significantly improved looping Flipnotes.
- We've significantly improved Flipnote load time on Sudomemo Theatre with some backend optimizations.
That's all for this week's Sudomemo Weekly News! See you next week!