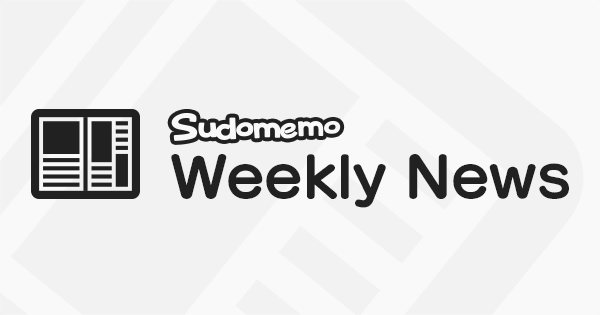 Hey there everyone, DeepRising here with the Weekly News Letter. There was a great response to last week's topic "Mirrors and Reflections". Well done to everybody who entered. Here are the winning Flipnotes.
Our Favorite Flipnotes from last weeks Topic "Mirrors and Reflections"
We were quivering with terror watching this entry, Monster Mirror by Cosmirage. A skilfully designed, genre style sequence with fantastic supernatural effects. We'll think twice before turning our backs on a mirror again!
The eager little fellow in our next entry by Mizuka wants to enter the mirror world. However, it seems that the mirror world won't have him! There's nice use of spot sound effects too.
In this entry by Mustard,a man checks his reflection in a mirror, but there's something unnerving about what he sees. We loved the subtle facial animation here, that conveys the drama so nicely.
Someone is trapped inside a mirror in this entry by mrjohn. We really liked the way the hands appear to be pressing on the other side of the mirror.
In this beautifully drawn Flipnote by レonelyアaws, a kitten is frightened by it's own reflection in an unexpected way. The feline poses and movements were very well observed, and the timing is spot on. A really excellent piece of animation.
There's some highly amusing shenanigans with a magic mirror in this entry by IronEren. The drawing style and character animation are both charming and effective.
In our final selection by kenpa(ケンパ), a young lady is admiring herself, not in a mirror, but in some one's shiny, bald head! Suffice it to say, he's not all that happy about it!
This Weeks Topic - "Splat"
This week's topic is Splat! This could include anything from custard pies, trifles or gravy, to gloopy blobs of slime, and buckets of mud. A great splat has a good hard impact, usually followed by a slow dripping of the gooey substance in question. They have been used to huge comedic effect in the cartoons of Bugs Bunny, Daffy Duck and many others. Who would you want to splat, and with what?
We really love how creative you've all been with these topics and look forward to seeing the Flipnotes you create for them.
Make sure to post your entries to the Weekly Topic channel, and the deadline for your entries is the 3rd of March.
Keep on Flipnoting and the best of luck with your entries.
Updates To Sudomemo
- Some small changes have been made to the embedded Flipnote player on Sudomemo Theatre.
- We're doing further work on updating our moderation system to make it easier to understand and resolve issues.
Switch Game Giveaway
There's only a few days left to add additional entries to win Nintendo Switch games or eShop credit. Don't forget to get in before the end of the 28th! sudome.me/smash-giveaway
Sudomemo Volunteer Signup
The Sudomemo community is growing quickly and in order to keep up, we need volunteers! We're looking for people with good communication skills and a kind heart who's always willing to help.
If you're interested, visit sudome.me/volunteer to get started. Please note that the minimum age for new volunteer/staff submissions is 18 years.
See you next week!