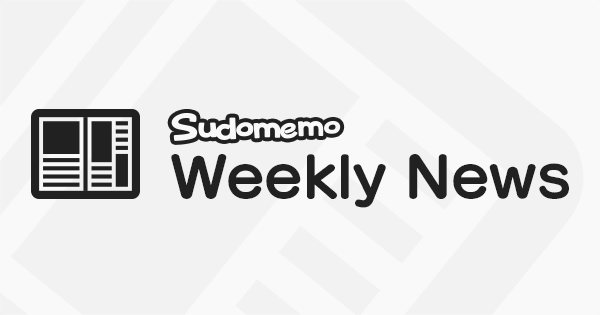 Hey there everyone, This is AKoT here with the Sudomemo Weekly News!
As you all know, there was a long pause for Sudomemo services due to some unforeseen circumstances related to the closure of Flipnote Gallery: World, which made it so that Flipnote Studio could no longer connect to the Internet. However, we've been working very hard and are glad to announce that Sudomemo is now once again open to the public, just in time for the 10th year anniversary of Flipnote Hatena (and Christmas)!
Project Ha10a
During the time Sudomemo was inaccessible, there was another project hosted by AKoT and Pikacheeks which celebrates the 10 year anniversary for Flipnote Studio: "Project Ha10a" We are proud to announce that the project has been a great success in capturing the essence of all things Hatena and Sudomemo combined, an effort to bring artists together and remember the legacy that was Flipnote Hatena.
Here is where the final poster for the project is:
https://twitter.com/asiskotsuro/status/1077247594198384640
Sudomemo Updates
- Flipnote IDs are no longer in consecutive numerical order, but are a six-digit code with letters and numbers.
The reason behind this change was to help make it easier to get to Flipnotes from the DSi, as well as to help with linking back to the Flipnote in places where links are disabled. This makes it easy to give credit when Flipnotes are reposted on social media services with the original creator's consent.
- Users can now search Flipnotes by Flipnote ID within Sudomemo. Details and a demonstration of this feature can be found here: https://www.youtube.com/watch?v=9PkmIiUWhPI
- Moderator chat messages and comments no longer show up as coming from the moderator that sent the message. Instead, they show up as from "Moderator".
- Sudomemo now sends out emails in certain cases! For example, if you receive stars during the day, you will receive a Daily Star Report!
- Soon to come will be spin-off notification emails.
Users can easily manage their email preferences in their Creator's Room, or unsubscribe using the link at the bottom of any email from Sudomemo.
- We previously introduced the Sudomemo Daily Draw in early November.
The Sudomemo Daily Draw is a daily event similar to the Weekly Topics that you've seen on Hatena and Sudomemo. Details can be found at https://dailydraw.sudomemo.net/
- Users can now update the titles of their Flipnotes by tapping the "Title" link in their Flipnote's details page.
- Soon to come: Users will be able to add descriptions to their Flipnotes.
This Weeks Topic - "Flipnote Hatena"
To commemorate the 10th year anniversary of Flipnote Hatena, we're happy to introduce the new Weekly Topic: "Flipnote Hatena"!
Let's pay homage to our past and create something that reminds us about the wonders that was Flipnote Hatena!
(Please note: The Weekly Topic "Teeth" introduced shortly before our maintenance period will be judged at a later time.)
It's great to be back!