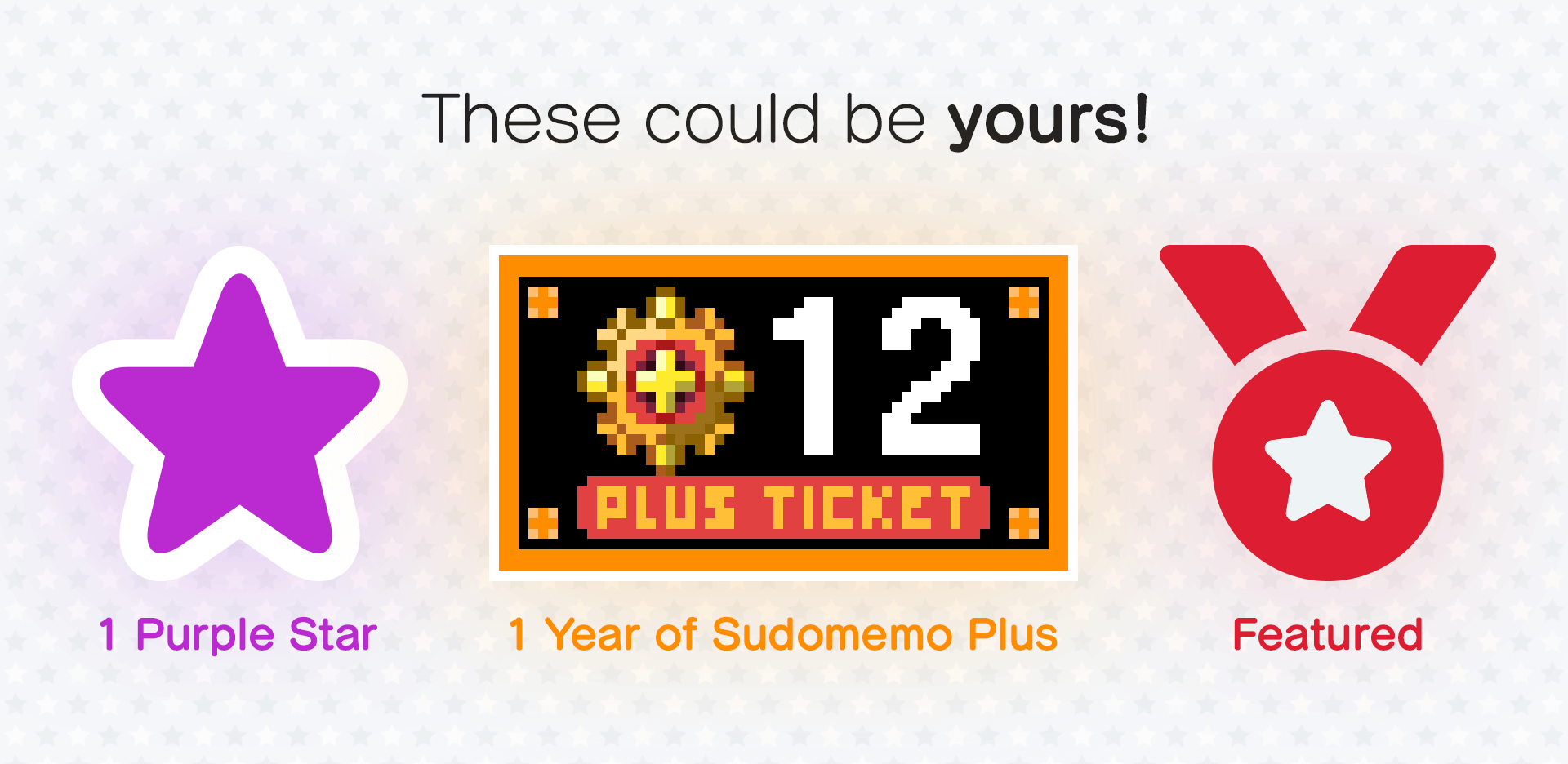 Hey Flipnoters!
The new decade is right around the corner, and we're excited as you are to see what it will bring! To celebrate, we're having a contest with some crazy prizes!
The first person to post a Flipnote on January 1st, 2020 will receive:
- One Purple Star to do with as you wish
- A full year of Sudomemo Plus (a $50 value!)
- Your Flipnote will be featured across Sudomemo and our social media platforms.
Details
Submissions open at midnight on January 1st, 2020 and close when the first Flipnote is posted. Please note that this will be in the Eastern Time Zone: 12:00 AM EST, or 5:00 AM GMT. You can post the Flipnote to any channel you'd like. There are no requirements for the content of your Flipnote, except that entries must comply with our Terms of Use.
We look forward to seeing you in 2020. Until then...happy Flipnoting!