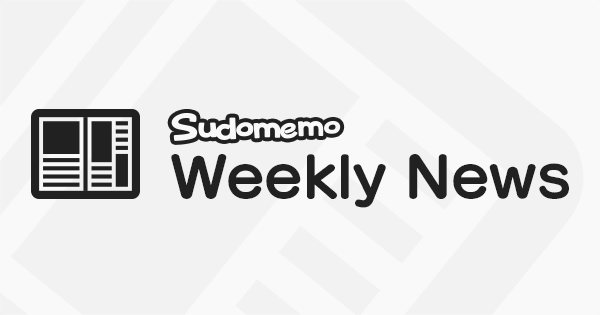 Hello!
I just wanted to say thank you all for reading the previous Sudo Weekly edition and for also checking up my creator's room! It seems like over 500 users checked the previous Sudo Weekly Edition. Anyways, let us begin with this week's edition of Sudo Weekly.
Before I get started with the Sudomemo Weekly News there is a very important announcement I would like to make. In a couple of weeks Sudomemo will be closed down temporarily for maintenance and improvements to Sudofox's Flipnote Hatena services. If you want to know more about it, new information may be posted here or in the "About Sudomemo" section. You can also get the latest information at https://www.facebook.com/Sudomemo.
How is everyone's spring break? I bet some users already started their spring break a couple weeks ago.
Maybe a month ago too, I mean who knows? :P Speaking of spring break this Weekly Topic has something to do with spring. This typical Weekly Topic is called Spring Cleaning. Have you ever had that good feeling to actually clean while the spring weather keeps you pumped up? Well, now is your chance to be creative and show off what you can clean in your flipnotes.
Our judges will decide which flipnote to feature in our next edition of Sudo Weekly. The judges for this Weekly Topic that will feature a flipnote of their interests are Austin Burk, James Daniel, Davin Finney, and myself. We will look at the flipnotes you posted on the Spring Cleaning channel as well as give you feedback to some of the flipnotes that are posted. Only one entry per user. NOTE: There cannot be any copyrighted material such as audio created by artists or on YouTube and characters that are shown like on a television, streaming devices, or anything that has a [c] on it.
However, you can create your own material by using instruments such as a piano, a guitar, your voice, etc. Some sound effects are acceptable and vary on how they are used.
Coming up next week there might be a date of when it will shut down for a day or two, the flipnotes that got the judges' attention will be shown in Sudo Weekly, and a creator will be interviewed as well! That pretty much wraps everything up! Like what I wrote for this edition on Sudo Weekly? Comment your feedback [here]! (note: this is not for chatting, but only for feedback.) I am Jayson Ponce and this is Sudomemo Weekly News. Have a good day~
This edition of Sudomemo Weekly written by: ☆Pikachu☆😃