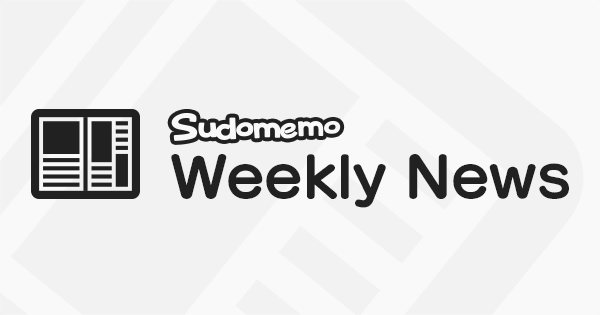 Happy New Year everyone, DeepRising here with the Weekly News Letter and Weekly Topic competition. Don't forget to check out next week's topic theme and it's description, as well as the subsequent Upcoming Topics at the end of the News Letter.
And now, here are the winning Flipnotes from last week's topic "2020". Well done to everybody who entered.
Our Favorite Flipnotes from last weeks Topic "2020"
Our first selection for this week's 2020 topic, is a hauntingly beautiful Flipnote entitled Live and Learn, by Wolfengard.
Flipping through a book of 2020, it takes us on an emotive journey through this turbulent year. And using a host of wonderfully drawn and animated characters and environments, it covers the covid outbreak, Black Lives Matter, Education, and then leaves us wondering, with an upbeat message on life itself......what's next?
It's New Year's Eave of 2019! And as we watch, the count down to the Year of 2020 culminates in a series of crash and burn catastrophes, rocketing out of control from one to the next, animated in spectacular fashion in this brilliantly made Flipnote, by matthieu.
Wow! That was fantastically disastrous!
Our next selection, by User, covers the period from May to August of 2020, illustrating such issues as the pandemic and the race tensions, with cool characters, fun animations and backed up with nifty conversational sound track.
But just remember! Whatever you do, don't mention August!
Kêithkash★ sums up the year of 2020, including the election, protests, riots, and of course, the Corona Virus, with his profile character's amiable deliberations.
We always appreciate the excellent poses, gestures and expressions present in Keith's performance animation. It's such a joy to watch.
With sledge hammer wit, and a hilarious sound track, Cosmirage sums up the disastrous year just gone, with this historically funny and awesome Flipnote. We found it impossible not to laugh, as poor old 2020 takes an extremely long nose dive off a dangerously short pier.
Roll on the giggling of 2021!
The stupidity of 2020 is demonstrated just perfectly with this mask based, comedy sketch Flipnote, by cynthia.
The expressive voice acting and character drawing is very nicely done, and the supreme idiocy of refusing to wear a mask as protection against the covid virus outbreak, is communicated with clarity. Very well said indeed.
Rapping with a great sense of rhythm and rhyme, CoolJeremy uses his profile character to express a very truthful sentiment about the covid quarantine lock down, in this entry entitled 2020 pretty much :/.
We love Jeremy's Profile character design, and it's animated excellently, with both gestures and lip sync.
This Weeks Topic - "Mystic Fortune Telling"
This week's topic is to make a Flipnote about the mystical art of fortune telling.
Fortune telling is the practice of predicting information about a person's life, often their future.
Historically, fortune telling is associated with Romani people (Often called Gipsies), and can involve gazing into a crystal ball, the reading of palms and tea leaves, Astrology, psychic powers, interpreting visions amongst many other mystical techniques. Any of these would be ideal subjects to make a Flipnote about.
Many believe the power of fortune telling to be hokum, but mystery and the unknown is a powerful lure! And having fascinated people for millennia, it's still around even today, at fairgrounds and mystic parlours.
Predicted fortunes can also be found in society and culture in numerous guises, from a Chinese fortune cookie to a Magic Eight ball. There's all kinds of gimmicks and gizmos, toys and machines that will tell your future for better or worse! They do look like a lot of fun, and would also make a great subject for a Flipnote. Here's a few examples of our favourite toys:
The Paper Fortune Teller, The All Seeing Eye, The Magic Fish, The Telzall Doll, and even a Fortune Telling Sponge Bob!
And then there's the Arcade Penny slot machines like Zoltan, The Book Of Life, Grandmother Predictions, The Mystic Mirror, and Ask Me Any Question. These are my favorite, and will all dispense your fortune for the price of a penny.
Fortune telling has also featured in many great movies and other popular culture. Here's some examples you may find inspiring:
Big (Tom Hanks movie 1988)
Harry Potter and the Prisoner of Azkaban (Movie -2004, and book).
Mystic Meg (News paper Astrologist and TV presenter)
Mystics Cartoon and Comics - Funny pictures from cartoon stock.
I found all these examples searching online, and there's a lot more besides that could be useful. Or why not create your own original, ingenious, or outlandishly mysterious way of fortune telling, and make a Flipnote featuring it.
We're looking deep into our Crystal ball, and hope you'll make a prediction for us, in the form of a Flipnote.
We really love the way you're all so creative with these topics and look forward to seeing the Flipnotes you create for them.
Make sure to post your entries to the Weekly Topic channel Weekly Topic - Fortune Telling and the deadline for your entries is January 10th (12pm EST / 4pm GMT).
Also, we would encourage you to add a Flipnote description to your entry. This is your opportunity to explain any points of interest and specific details that we could feature in our reviews.
Keep on Flipnoting and the best of luck with your entries.
Upcoming Topics
Topic - A Sticky Situation (January 10th)
Topic - Clunky Contraptions (January 17th)
Topic - Bubble Gum (January 24th)
Topic - Pac-Man the Video Game (January 31st)