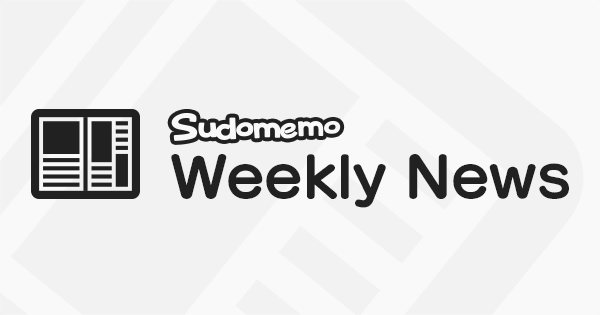 Hey there everyone, DeepRising here with the Weekly News Letter and Weekly Topic competition. Don't forget to check out next week's topic theme and the subsequent Upcoming Topics, at the end of the News Letter. And now, here are the winning Flipnotes from last week's Topic "2019". Well done to everybody who entered.
Our Favorite Flipnotes from last weeks Topic "2019"
In out first selection this week, Cosmirage reflects on her best Flipnotes of 2019. What an amazing round-up, and we were very pleased to see so many Weekly Topic entries amongst them.
We absolutely loved the zany glow-stick celebrations in this New Year Flipnote, by Oley. And checkout those glasses, that's twenty, twenty vision alright!
There's great animation and character design, in this Flipnote by LvlXshadow.
Happy New Year Mort.
It's smiles all around, in this very nicely drawn, multi-character entry, by Merp.
We really enjoyed the amazing scenic drawings and animated effects, in this Flipnote by NekoLily.
We were enchanted by the changing seasons of a country setting, in this wonderfully animated entry, by SimonSK.
This Weeks Topic - "Buildings"
There's many different types of buildings old and new, in all different shapes and sizes. From houses, like cottages, town houses and mansions, to big city tower blocks and sky scrapers. Or how about magnificent Cathedrals and churches, or even old medieval castles.
Buildings have many different uses too. From the houses and flats we live in, to factories, fire stations, hospitals, and even sheds, barns and green houses and bunkers, the list is endless.
The tallest building in the world is the Burji Khalifa, measuring in at 828 meters high. Imagine the view from the top of that!
There's also some Weird and wonderful buildings too, like the wing shaped museum (The United Arab Emirates), The Cyber structure Egg Office building (India), The Bubble Palace (France), and The Casa Terracotta (Columbia). Check these out on line, they're all amazing!
Why not design your own fantastic building, or your own perfect home. Make a Flipnote that features your buildings in some way. It could be about what the building is used for, or how it was built, or who lives in it, or anything else you can think of.
We really love the way you're all so creative with these topics and look forward to seeing the Flipnotes you create for them. Make sure to post your entries to the Weekly Topic channel Weekly Topic - Buildings and the deadline for your entries is January 12th (12pm EST / 4pm GMT) Keep on Flipnoting and the best of luck with your entries.
Upcoming Topics
Topic - The Law - (January 12th)
Topic - Volcanoes - (January 19th)
Topic - Australia - (January 26th)
Topic - Groundhog Day - (February 2nd)