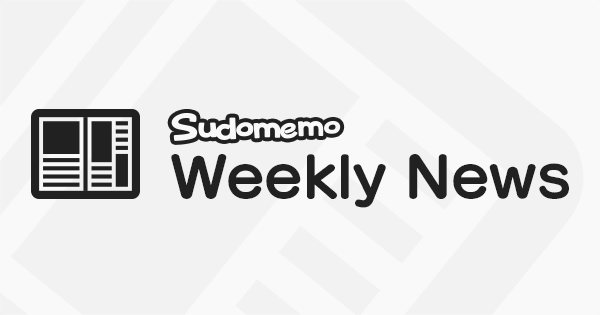 Hey there everyone, DeepRising here with the Weekly Newsletter and Weekly Topic competition.
We had a great response to last week's topic Winter Sports, and a selection of our favorite winning entries are coming up.
But first, if you're thinking about making a topic Flipnote, don't forget to check out next week's topic theme and it's description, as well as the subsequent Upcoming Topics listed at the end of the Newsletter.
And now, here are the winning Flipnotes from last week's topic "Winter Sports". Well done to everybody who entered.
Our Favorite Flipnotes from last weeks Topic "Winter Sports"
Our first winning entry this week is this delightfully whimsical Snowman building montage MV, by skipper.
Following the wintry activities of a fun loving pooch, it includes freshly baked cookies, hot chocolate with marshmallows, and a distinctly cat-like looking Snowman.
What a wonderful day!
A very official sounding contest with a prize of a billion bucks, turns out to be a cunning excuse to snowball a hapless victim within an inch of their life, in our next hilarious winning entry by barkgaming.
There's a multitude of snowballs to the face, as well as a colossal snowball-squash in this uber snowball fight Flipnote by Lezlie.
The animation of the snowball impacts is very nicely done, along with great character action to boot!
The sport of figure skating takes an enormous amount of effort to become proficient at, as we see in this topic winning entry by LolalpcmFR.
But practice makes perfect, especially with the help of a friend.
This Weeks Topic - "Messy"
This week's topic is all about wonderful, glorious mess!
It could be messy hair, messy clothes, messy eating, a disorganized work space, an over spilling bin, litter in the streets, and of course people who are helplessly, or even deliberately messy wherever they go!
There are also many things that can easily make a mess, like painting, eating pudding, flinging mud, juggling eggs and shredding paper to name but a few. Any one of these would make for a great messy Flipnote idea.
Please feel free to use your OC and profile characters as always. But if you're looking for another character to use, here's a quick list of some particularly messy ones:
Mr Messy (The Mr Men) / Chuckie Fisher (The Rugrats) / Pig Pen (Peanuts) / Stimpy Wizzletooth (The Ren & Stimpy Show).
A Flipnote Idea For This Topic
If you're stuck for an idea, or fancy showcasing some mess all of your own, why not give this a try?
Have you ever seen a bedroom that's so messy it literally looks like a bomb-site. It can be quite surreal and even disturbing!
Well here's what you could try.
Take a photograph or make a drawing of your room, and make it look seriously messy using flipnote drawing, or any other tools you like.
If the room is already messy, you might not have to do much, but you can always try and make it look even messier!
Have fun! But just remember to clean up after you're done "Chuckle!"
Let's all have a great time making a big mess for this topic, in the form of a Flipnote.
We really love the way you're all so creative with these topics and look forward to seeing the Flipnotes you create for them.
Make sure to post your entries to the Weekly Topic channel Weekly Topic - Messy and the deadline for your entries is January 16th (12pm EST / 4pm GMT).
Also, we would encourage you to add a description to your Flipnotes. This is your opportunity to explain any points of interest and specific details that we could feature in the topic winner reviews.
And don't forget, if you want a cool thumbnail picture on your Flipnote, whichever frame you save the Flipnote on, that will become the thumbnail. So choose your favorite frame for this, or add in a cool title page at the end, and save on that.
Keep on Flipnoting and the best of luck with your entries.
Upcoming Topics
Topic - Evil Geniuses (January 16th)
Topic - Snails (January 23rd)
Topic - Throwing (January 30th)
Topic - Wallace And Gromit (February 6th)