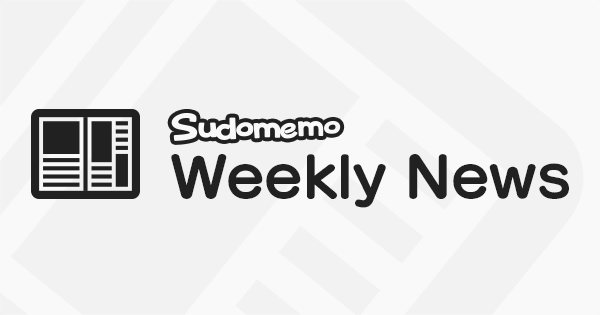 Hey there everyone, DeepRising here with the Weekly News Letter and Weekly Topic competition. Don't forget to check out next week's topic theme and it's description, as well as the subsequent Upcoming Topics at the end of the News Letter.
And now, here are the winning Flipnotes from last week's topic "Mystic Fortune Telling". Well done to everybody who entered.
Our Favorite Flipnotes from last weeks Topic "Mystic Fortune Telling"
Our first winner in this week's topic, is 20110, who has made this Flipnote featuring a lucky Crystal Ball.
What a great choice of subject for this topic, and we loved the flashing transparent effect, along with the drum roll, as the fortune telling orb and the topic title inside is revealed.
[unknown]
Using both photos and Flipnote tools, mrjohn has created this next winning entry, also featuring a crystal ball. This one however, is imbued with a crackling electrical energy, and is being gazed upon by the Flipnote creator himself!
We were very impressed with Mrjohn's cycling photo character. It's pose and expression suggests a wonderful sense of the mystical, and is perfectly lit from below, as if by the mysterious orb itself.
Also, the static electrical charge, inside and outside the plasma crystal ball, is brought to life with fantastic animation and synchronised sound effects.
In our next winning selection, a fortune teller gazes into her clients future through a magical orb, and sees him happy with his wife, who's recovering from an illness.
We were absolutely delighted by the positive message of the foretelling in this excellently illustrated and very nicely put together MV, by ※Blazie※.
For only twenty five cents an old man has his fortune told by, what looks like an ingenious and extraordinary machine, in this highly amusing Flipnote by Oldjabari.
Imagine his disappointment when the Fortu-matic's only prediction is, that the twenty five cents he's just spent is now gone for ever, and that there are no refunds!
What a swizz! But a truthful prediction at any rate!
This Flipnote is presented as a pictorial story, so watch it frame by frame. Its comic strip illustrations are accompanied by emotive symbols and annotated sound effects, which support the humorous tale brilliantly. We were chuckling in our boots as the poor fellow's fleecing occurs!
-JF- has chosen a great movie icon of fortune telling, The Eye Of Sauron from the Lord of the Rings franchise, for this, our next mystical and mirthful winning entry.
The Eye's prediction however, involves it taking a full on Polar Plunge in icy cold water. A freezing experience at the best of times, and it certainly seems to drain Sauron's evil power. But hopefully the fund raising endeavours for such a feat were very successful.
"Chuckle".
We giggled waggishly at the hilariously mundane fortune prediction obtained in this playfully ironic winning Flipnote by 😃.
Actually, that's not a bad way at all to decide what to have for dinner! I might try it myself!
[unknown]
We really loved the stick figure fortune tellers in this Mystical time traveling Flipnote by Noah😃. The bejeweled turban and head scarf costumes really sell the characters beautifully.
This Weeks Topic - "A Sticky Situation"
A sticky situation is a particularly awkward, embarrassing, precarious or difficult situation to find yourself in! Like not having enough money to pay for your ticket when you're already on the train. Or more seriously, it could be becoming lost in a dangerous place and surrounded by deadly enemies, or stuck halfway up a mountain with a powerful storm setting in, or even discovering you've forgotten your parachute when you're already in mid sky dive.
There's lots of hilarious and outrageous possibilities for Flipnotes about sticky situations like these. But if you like, you could also interpret this topic in a much more literal way. For example, if some one had an accident in a glue factory, or suddenly got tarred a feathered! Those are extremely sticky situations as well. It's entirely up to you which way you choose to go with this topic.
But what ever you do just remember, don't get stuck!
We really love the way you're all so creative with these topics and look forward to seeing the Flipnotes you create for them.
Make sure to post your entries to the Weekly Topic channel Weekly Topic - A Sticky Situation and the deadline for your entries is January 17th (12pm EST / 4pm GMT).
Also, we would encourage you to add a Flipnote description to your entry. This is your opportunity to explain any points of interest and specific details that we could feature in our reviews.
Keep on Flipnoting and the best of luck with your entries.
Upcoming Topics
Topic - Clunky Contraptions (January 17th)
Topic - Bubble Gum (January 24th)
Topic - Pac-Man the Video Game (January 31st)
Topic - Tortoises and Turtles (February 7th)