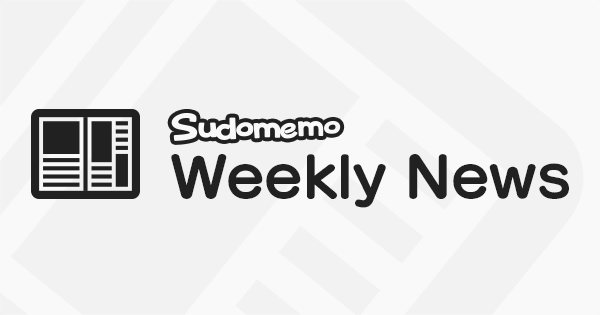 Hello, this is User from the Sudomemo staff, bringing you the latest Sudomemo Weekly News.
★ Our Favourite Flipnotes from Last Week's Topic - "Backwards"
The last Weekly Topic went well considering that it was our first, we certainly enjoyed watching all the entries!
:seirtne etirovaf ruo fo emos era ereH
This hilarious Flipnote by yo teaches us that bad habits can have consequences -- especially if time-reversing wizards get involved:
We feel that they grasped the topic very well!
A reverse-harpy and a reverse-mermaid have an argument in this Flipnote by Müs:
(I also enjoyed the 'fishnet' pun. If anyone else has any good fish puns, let minnow.)
Can you decode the hidden message that mrjohn put in this Flipnote?
Watch as someone ages backwards in this Flipnote by xiokijox
A character enjoys a rather backwards life in this Flipnote by Carl T.:
As a reward for their excellent work, the creators of these Flipnotes have been given some color stars to use, as well as citizenship. Congratulations! (:
You can see all the entries (over 150 of them!) by going to the Weekly Topic - Backwards channel on your DSi. There are some other great entries that we were not able to feature, so please do take a look!
If you didn't make an entry for this topic, we hope that you've been inspired by these entries to enter next week's contest...
★ This Week's Topic - "Space"
This week's topic is "Space". Maybe you could make Flipnotes about astronauts, aliens, spaceships, or even something a little more abstract like '3d space' and other dimensions.
Remember, how you interpret the topic is up to you, so we look forward to seeing some interesting entries! Next week we'll be featuring some of our favorites in the weekly news, which means you have until Friday the 22nd of January to make an entry.
Please post your entries to the Weekly Topic - Space channel; you can also find the Weekly Topic channels in category #8, on the DSi 'Channels' menu. We would appreciate it if you only post Flipnotes related to the weekly topic to the weekly topic channels. Thanks!
★ Updates
The new features that we released last week have certainly been popular! While aren't any new features this week - as we have been busy working on behind-the-scenes parts of Sudomemo mostly - Sudofox has made a couple of small fixes around Sudomemo:
- 'Following' and 'Followers' lists have been changed to show the most recent users first.
- Channel menus now display the correct amount of stars for each Flipnote.
- Japanese translations for the new Creator's Room layout have been added. Currently we don't have any new features planned for next week... there may be a couple of surprises, however, we'll have to wait and see. (;
Myself and the rest of the Sudomemo staff wish that you have a great week! Thank you for reading, see you next time~
If you have any suggestions, comments or questions, then please contact us via our email address: support@sudomemo.net