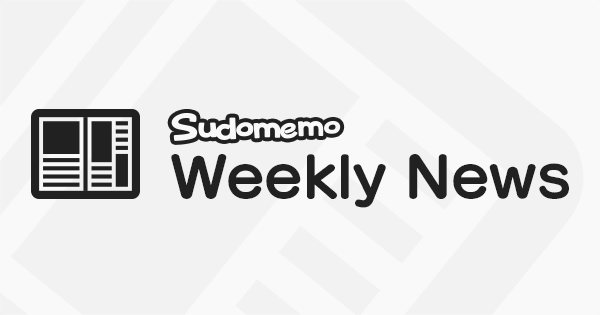 Hey there everyone, DeepRising here with the Weekly Newsletter and Weekly Topic competition.
We had a great response to last week's topic Messy, and a selection of our favorite winning entries are coming up.
But first, if you're thinking about making a topic Flipnote, don't forget to check out next week's topic theme and it's description, as well as the subsequent Upcoming Topics listed at the end of the Newsletter.
And now, here are the winning Flipnotes from last week's topic "Messy". Well done to everybody who entered.
Our Favorite Flipnotes from last weeks Topic "Messy"
In our first topic Flipnote this week, by Jake Wacky makes an awful mess of his couch with strawberry jam. But he manages to get away with it with an extreme form of camouflage.
What better way to hide jam, than with yet more jam!
Genius!
This cool creative cat is making a wonderful mess of himself painting his masterpiece, in our next winning weekly topic entry, by skipper.
We loved all the painterly details that really set the scene, and the intense, tongue biting look of concentration on his face cries passionate artist just perfectly.
Bob Messy's hair literally looks like a bomb went off on his head in this hilarious, school based comedy by barkgaming.
But think twice about telling him this, as he looks to have quite a temper. "Giggle!"
Casjin has designed a fantastic, literal, abstract animation for this Messy Flipnote entry.
It's easy to be fooled by it. We tried to clean our screens several times before we realized it was the Flipnote itself.
Nicely done !
Always keep well clear of your closet! Especially if you regularly use it as a dumping ground for all your unwanted junk. As we see animated in flood-like fashion, in this topic winner by EmeraldKat.
This Weeks Topic - "Evil Geniuses"
This week's topic is all about Evil Geniuses.
Usually the villains in the movies, they use their considerable brain power to thwart the good guys for their own diabolical ends.
They are never without a devious, maniacal plan which somehow always seems to fail.
In fact. If they weren't so evil, one could almost feel sorry for them.
The Evil Genius weaknesses and quirks usually include the following:
1)Insisting on over complicated methods for doing away with their arch enemies.
2)Reveling in the quest for the ultimate worthy rival.
3)Ruthlessly punishing their own henchmen for the tiniest of infractions.
4)Concocting impossible, grandiose schemes that are inevitably doomed to failure.
5)And of course, don't forget their evil laugh. Mwar-Har-Har!
We love it when you use your OCs, but here's a list of our favorite Evil Genius villains for further inspiration:
Dr Evil (Austin Powers) / Gru (Despicable Me) / Buddy Pine (The Incredibles) / Ernest Stavros Blofeld (James Bond) / Agent Smith (The Matrix) / Hans Gruber (Die Hard) / General Zod (Superman II).
We hope you find them useful.
So, the time has finally come!
Formulate your evil plans. And astonish us with a genius Flipnote for this topic!
We really love the way you're all so creative with these topics and look forward to seeing the Flipnotes you create for them.
Make sure to post your entries to the Weekly Topic channel Weekly Topic - Evil Geniuses and the deadline for your entries is January 23rd (12pm EST / 4pm GMT).
Also, we would encourage you to add a description to your Flipnotes. This is your opportunity to explain any points of interest and specific details that we could feature in the topic winner reviews.
And don't forget, if you want a cool thumbnail picture on your Flipnote, whichever frame you save the Flipnote on, that will become the thumbnail. So choose your favorite frame for this, or add in a cool title page at the end, and save on that.
Keep on Flipnoting and the best of luck with your entries.
Upcoming Topics
Topic - Snails (January 23rd)
Topic - Throwing (January 30th)
Topic - Wallace And Gromit (February 6th)
Topic - The Mouth (February 13th)