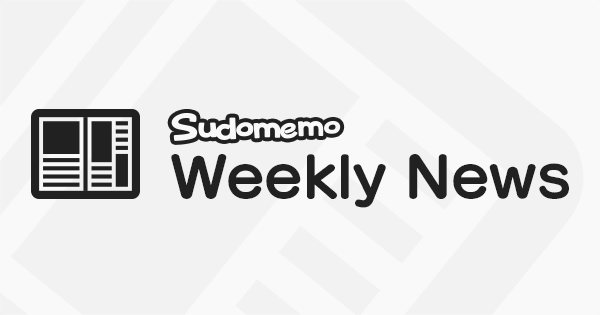 Hey there everyone, DeepRising here with the Weekly Newsletter and Weekly Topic competition.
We had a great response to last week's topic Evil Geniuses, and a selection of our favorite winning entries are coming up.
But first, if you're thinking about making a topic Flipnote, don't forget to check out next week's topic theme and it's description, as well as the subsequent Upcoming Topics listed at the end of the Newsletter.
And now, here are the winning Flipnotes from last week's topic "Evil Geniuses". Well done to everybody who entered.
Our Favorite Flipnotes from last weeks Topic "Evil Geniuses"
Our first topic winning Flipnote this week, by EmeraldKat stars a spectacularly evil genius, with plans for world domination.
All he has to do is press the enter key to activate the bomb.
Let's hope a bug doesn't delete all his software. Because being a genius, that can never happen! "Chuckle".
Bob gets humiliated for playing with Super Evil action figures while still in middle school, in our next Weekly Topic selection by barkgaming.
Take no notice Bob. They're just jealous!
The irrepressible Dr Eggman has a fiendish scheme involving dressing up as Santa Claus and a bomb, in this winning topic Flipnote by StickmanⓁⓇ.
However, unfortunately for him it's actually January, and that's the end of that! "Giggle"
In our final selection this week, by DC an evil genius's plan requires an impossibly evil device known as "The Abominableinator. In order to use it though, he needs to be able to pronounce it correctly.
Now that could be a problem!
[unknown]
This Weeks Topic - "Snails"
This week's topic is all about the humble snail.
Snails are very distinctive looking with their mollusk bodies, sprouting feelers and spiralling shells. Although they do move incredibly slowly, with animation you don't need to be limited by this. Make them move as fast or slow as you like.
It is said that snails carry their homes on their backs. This could be a fun idea to visualize.
Also, their slimy trails can be seen wherever they have been. Which is often all over the produce growing in your back garden, as they just love their lettuce.
Create your snails and snail related ideas in anyway you like;
Realistic, cartoon, 3D model photographed in stop motion, OC character adaption, or any other technique of your choosing.
We hope you have a snaily good time with this topic, and look forward to seeing the Flipnotes you create for it.
Make sure to post your entries to the Weekly Topic channel Weekly Topic - Snails and the deadline for your entries is January 30th (12pm EST / 4pm GMT).
Also, we would encourage you to add a description to your Flipnotes. This is your opportunity to explain any points of interest and specific details that we could feature in the topic winner reviews.
And don't forget, if you want a cool thumbnail picture on your Flipnote, whichever frame you save the Flipnote on, that will become the thumbnail. So choose your favorite frame for this, or add in a cool title page at the end, and save on that.
Keep on Flipnoting and the best of luck with your entries.
Upcoming Topics
Topic - Throwing (January 30th)
Topic - Wallace And Gromit (February 6th)
Topic - The Mouth (February 13th)
Topic - Planets (February 20th)