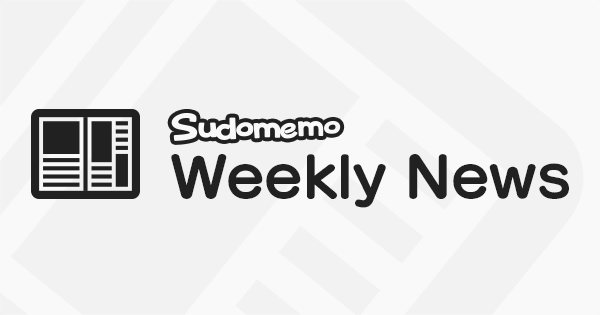 Hey there everyone, DeepRising here with the Weekly News Letter and Weekly Topic competition. Don't forget to check out next week's topic theme and it's description, as well as the subsequent Upcoming Topics at the end of the News Letter. But first, here's some hot news!
Discord Website News
We are pleased to let you know, that we have now added the ability to link your Sudomemo account with your Discord. So please feel free to take full advantage of this new feature.
For those of you who are unfamiliar with the Discord website, click the link below, and join up today:
And now back to the topic. Here are the winning Flipnotes from last week's topic "Clunky Contraptions". Well done to everybody who entered.
Our Favorite Flipnotes from last weeks Topic "Clunky Contraptions"
Our first winning Flipnote this week is epic indeed! Created by SimonSK, it features a contraption known as a trebuchet and a great siege battle on a city. Like a sling shot weapon, the trebuchet can hurl huge projectiles at the enemy, often over high protective walls to effect a victory. Unfortunately the knight crusaders using this one think it's so cool, that they get carried away playing with it, and before long they've hurled all their armour into the city they're attacking, leaving them some what defenseless!
We laughed out loud at this hilarious punch line, and were also totally blown away by the cinematic quality of the story board, the brilliant drawing and animation, and the emotive music that really sets the scene.
We also really enjoyed the voice acted dialogue of the knight characters. Like Laurel and Hardy, it plays out beautifully as the pair of blockheads leave themselves in yet another fine mess!
This excellent contraption uses a reciprocating rack and pinion mechanism as a super-fun amusement ride for cats. The ingenious device, created by matthieu utilises partly toothed cogs to slide the rack on which Kitty is seated, back and forth for endless entertainment.
Wow! He really is enjoying it enormously!
We could watch this Flipnote for hours.
Inspired by reciprocating actions, our next winner Jake, has spun off a classic sample Flipnote to create this Rube Goldberg like, chain link of comical actions.
That's quite some transition of movement there. Ouch!
Mr Krabs has just invented the ultimate vacuum cleaner, in this highly amusing winning entry by Jake.
Now that's quite a contraption, and as it turns out, an unexpectedly powerful one at that! Whoops! It's just sucked up the entire planet! Now that couldn't have been the plan!
What a great idea for a giant clunky contraption! And we especially liked the animation of the characters being helplessly sucked inside. It's so full of energy with the sense of a hurricane like wind, and the comic timing of the stick figures as they linger on the brink of oblivion made us roar with laughter.
Noah😃 has chosen a time machine as a clunky contraption for this winning Flipnote. Watch as it transports it's occupants back in time to a crucial board meeting about the design and construction of the DSi.
Should they try and change the past? But wait, what if there's a paradox!
There's always dangers inherent in time travel!
This Weeks Topic - "Bubble Gum"
It's chewy, it's sticky, it's tasty, and if you blow a bubble with it, be sure it doesn't burst all over your face!
From Hubba-bubba to Juicy Fruit, bubble gum is a delicious treat, and a great exercise for your jaw. But just don't stick it under the table when your done with it. Yuck!
The world record for the biggest bubble ever blown is 58cm in diameter. Now that's a big bubble! How bigger bubble can you blow?
Have you ever had a bubble gum related accidents?
Any of the above could be a good starting point for a Flipnote. Or Can you think of any other wacky or crazy uses for bubblegum that you'd like to use instead.
We're just bubbling with excitement to see what you can come up with.
We really love the way you're all so creative with these topics and look forward to seeing the Flipnotes you create for them.
Make sure to post your entries to the Weekly Topic channel Weekly Topic - Bubble Gum and the deadline for your entries is January 24th (12pm EST / 4pm GMT).
Also, we would encourage you to add a Flipnote description to your entry. This is your opportunity to explain any points of interest and specific details that we could feature in our reviews.
Keep on Flipnoting and the best of luck with your entries.
Upcoming Topics
Topic - Pac-Man (January 31st)
Topic - Tortoises and Turtles (February 7th)
Topic - Dripping (February 14th)
Topic - Skiing (February 21st)