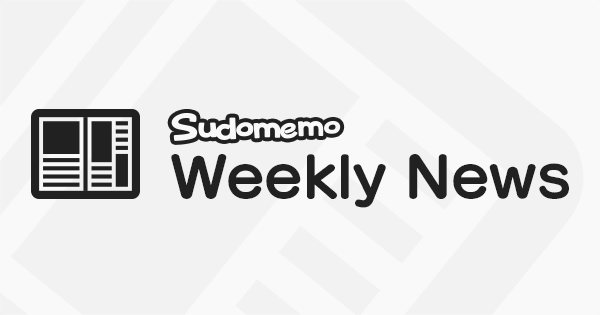 Once upon a time, there was a User, who came from the Sudomemo Staff. User often brought the Sudomemo Weekly News and, fear not; for this time was no exception.
★ Our Favorite Flipnotes from Last Week's Topic - "Books"
This topic has been one of my personal favorites so far; there were some very strong entries with unique ideas! c: It just goes to show how creative this community can be sometimes! If you'd like to watch the rest of this week's entries you can find them on the Weekly Topic - Books channel.
This Flipnote by car☀ demonstrates how easy it is to get completely lost in a good book. The animation is excellent and we adore the choice of music -- great work!
We really enjoyed the clever mix of camera animation and drawings in this Flipnote by BookKeeper. It is very unique and the end result is great!
kim made this very well animated Flipnote based on Tom Riddle's diary from Harry Potter:
This Flipnote by TruffleS is based on The Hunger Games by Suzanne Collins. We thought that the visuals and soundtrack were lovely!
We're in agreement with mom about both the importance and benefit of books and libraries (: [unknown]
As a reward for their excellent work, the creators of these Flipnotes have been given some color stars to use, as well as Sudomemo Citizenship, congratulations!!
★ This Week's Topic - "Carnival"
This week's topic was inspired by The Carnival of Brazil, which takes place this week!
Local communities all around Brazil host vibrant and lively street parades, full of colorful costumes and dancing. We thought that we should host our very own celebration on Sudomemo!
We'd like to see lots of vibrant and energetic entries, involving celebrations and / or dancing if possible, but remember that how you interpret the topic is up to you, so let your imagination run wild! We hope you enjoy it, even if it is a little more challenging this time. (:
Please post your entries for this week's topic to the Weekly Topic - Carnival channel, you can also find the Weekly Topic channels on the DSi, by going to category #8 from the 'Channels' menu.
You have until Friday the 12th of February to make an entry, so good luck!
★ Updates and New Features
Today we've released a helpful new feature - User Blocking - which is now available for all users!
User Blocking allows you you stop certain users from being able to comment on any of your Flipnotes. We recommend using this if someone is sending you spam or harassment -- although you should also get in touch with Sudomemo Support to report them to us.
To block a user, go to their Creator's Room and scroll down to the bottom of the page. There, you should see a "Block" link. You'll find further instructions from that page.
That's everything for this week -- farewell! (: The End.
If you have any suggestions, comments or questions, then please contact us via our email address: support@sudomemo.net