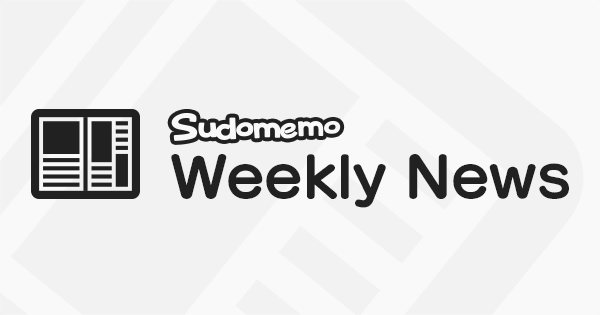 Hey there everyone, DeepRising here with the Weekly Newsletter and Weekly Topic competition.
We had a great response to last week's topic Throwing, and a selection of our favorite winning entries are coming up.
But first, if you're thinking about making a topic Flipnote, don't forget to check out next week's topic theme and it's description, as well as the subsequent Upcoming Topics listed at the end of the Newsletter.
Also, don't miss the link in the topic description for inspiration and further information on the theme (Access these links through the Sudomemo Theatre online site).
And now, here are the winning Flipnotes from last week's topic "Throwing". Well done to everybody who entered.
Our Favorite Flipnotes from last weeks Topic "Throwing"
Our first topic winning selection this week, by Jake features Wacky his crazy OC, and this time he's throwing the Olympic hammer.
Here he goes!
It's a very strong wind up, and a perfect release.
Wow, what a distance!
In fact, it's all the way to his neighbour Phillip's house. And can you guess who's head it lands on? "Guffaw."
We were totally blown away by the dynamic action in this Anime styled Volleyball game created by YumeSan.
The character drawing and sport specific poses are fantastic, and extremely well observed.
That's a definite victory right there!
We really enjoyed this thrilling, stick man Dodgeball match, created by puglet.
The animation, which is beautifully timed and executed, includes great throwing actions, squash and stretch, perspective camera movements and effects.
Go Sticks, go!
A highly enthusiastic throw goes completely awry, when the ball is not the only thing that gets thrown, in our next winning selection by ツemmaツ.
But don't worry, it's mostly 'arm-less'! "Giggle"
In animation, great poses and motion can really sell a skillful ball toss.
Exactly the same can be said for a "lame-ass throw", as we see here in this hilarious and well observed topic winner, by pokemanDSi.
A targeted throw misses its mark by a whisker, in our next weekly topic winning entry by StickmanⓁⓇ.
However, in an unexpected twist, the ball thrower himself manages to end up in the bucket!
"Chuckle."
A spat of playground bullying is successfully thwarted with a devastating revenge-base-balling, in this next topic winner, by Strawberry.
And seriously, with pitching skills that good, he'll never be called a loser again!
This Weeks Topic - "Wallace and Gromit"
Best loved family favorites Wallace and Gromit are stop motion characters created by Nick Park of Aardman Animations.
The homely, cheese loving Wallace, inventor of countless crazy contraptions lives with his faithful and long suffering dog Gromit in a house on West Wallaby Street.
Together, the two of them are constantly getting embroiled in wacky adventures, involving anything from eating cheese on the moon, to diamond heists, window cleaning, and even mind manipulation.
Here's a list of the movies in which they starred:
A Grand Day Out (1989)
A Close Shave (1995)
The Curse Of The Were Rabbit (2005)
A Matter Of Loaf And Death (2008)
Checkout this YouTube link to see these great characters in action:
https://www.youtube.com/watch?v=6Ew8vc6RjfA
Your Flipnote could be about any aspect of the Wallace and Gromit franchise that you like; Its characters, story ideas, music, dialogue or catch phrases.
You might also fancy having a go at its remarkable lip synch. Those huge expressive mouths should be great fun to animate.
Have cracking fun with your Wallace and Gromit Topic Flipnotes this week, but just make sure you don't run out of Wensleydale cheese when you're making them.
We really love the way you're all so creative with these topics and look forward to seeing the Flipnotes you create for them.
Make sure to post your entries to the Weekly Topic channel Weekly Topic - Wallace and Gromit and the deadline for your entries is February 13th (12pm EST / 4pm GMT).
Also, we would encourage you to add a description to your Flipnotes. This is your opportunity to explain any points of interest and specific details that we could feature in the topic winner reviews.
And don't forget, if you want a cool thumbnail picture on your Flipnote, whichever frame you save the Flipnote on, that will become the thumbnail. So choose your favorite frame for this, or add in a cool title page at the end, and save on that.
Keep on Flipnoting and the best of luck with your entries.
Upcoming Topics
Topic - The Mouth (February 13th)
Topic - Planets (February 20th)
Topic - Melting (February 27th)
Topic - Snakes (March 6th)