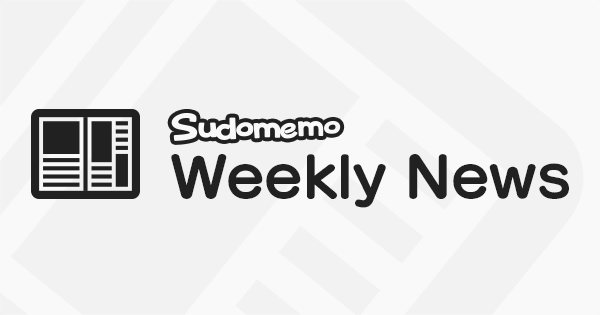 Hey there everyone, DeepRising here with the Weekly News Letter and Weekly Topic competition. Don't forget to check out next week's topic theme and it's description, as well as the subsequent Upcoming Topics at the end of the News Letter.
And now, here are the winning Flipnotes from last week's topic "Pac-Man The Video Game". Well done to everybody who entered.
Our Favorite Flipnotes from last week's Topic "Pac-Man The Video Game"
Our first winning entry for the Pac-Man topic, is this mind-bending Flipnote, by エミリア. We watched with astonishment and delight as Pac-Man himself leaps out of the arcade game to wreak havoc, and terrify the player, only to be chased back in by his nemesis the Pac-Ghost.
A truly ingenious idea, and beautifully realized with great extremes of animation, and a mix of classic music and sourced audio.
Pac-Man flees for his very life from a seriously psychotic looking, knife wielding Pac-Ghost, in this fantastically animated entry by Hiashi. Lucky for him, that there's a massively muscled hero around to save the day!
We were totally blown away by the dynamic staging and quality of animation here. With tension filled performance, well punctuated Wizz-Zooms, camera shake, and re-draws galore, it's a thrill-a-minute ride from start to finish!
Imagine if Pac-Man, and Kirby were somehow fused together into one characters! Would it be a Pac-by, or a Kirman? This is the highly creative idea behind this winning Flipnote by Glin.
We were really entertained by the way in which Kirby inhales the Pac-Man, and the original vocal sound effects produced an all together new feel for these classic computer game characters.
Our next winning entry is this spectacularly manic and insanely frenetic recreation of the Pac-Man video game, by Jake. After eating the energizer dot, the Pac-Man goes absolutely ballistic, knocking those ghosts for six, in the most extreme ways imaginable!
Wow! I wouldn't want to be a ghost in that game! Ha-Ha-Ha!
It's Pac-Man Vs Pac-Ghost, in this winning, action-montage, Flipnote, by Nek studio.
Featuring his favourite visuals from the game, it zips along nicely, building up to a terrific character confrontation in the final shot.
We particularly love the floating 'Evil Eyes'! (Chuckle)
Let's celebrate this nostalgic topic with a heart warming round of Pac-Man Fever, with this winning entry by Firulais64.
How wonderfully Pac-tastic!
[unknown]
This Week's Topic - "Tortoises and Turtles"
Turtles and tortoises are reptiles who carry their homes around with them on their backs, in the form of a hard shell.
When danger threatens, in some cases, they can withdraw their heads and limbs inside for protection.
These animals are extremely slow moving on land, yet the turtle is graceful and agile in the water, and both of them have been around since the time of the dinosaurs.
They range hugely in size, and can live to incredible ages. (The Guinness World Record for the oldest tortoise goes to Jonathan the Giant tortoise, who's 187 years old and still going strong.)
Representing determination, obstinacy, free-spiritedness and mysticism, turtles and tortoises have featured in many visualization of cultural values, morals and mythologies.
Here are some great examples of them in popular culture:
The Tortoise and the Hare. (Aesop's Fable) (Also Disney cartoon 1935)
Morla the Ancient One, a Giant all knowing tortoise from The Never Ending Story (Fantasy Movie 1984)
A'Tuin the Giant Star-Turtle from Disc World (Terry Pratchet novel 1983)
Filbert the Turtle - Cartoon character from Rocko's Modern life 1992)
The Red Turtle (Animated Movie - 2016)
A Turtles Tale: Sammy's Adventures (CGI animated movie 2010)
There's so many different characters, styles and stories involving turtles and tortoises to choose from. But remember, it's slow and steady that wins the race, and don't get flipped over along the way, before posting your entries past the finish line of the weekly topic channel Weekly Topic - Tortoises & Turtles
We really love the way you're all so creative with these topics and look forward to seeing the Flipnotes you create for them.
The deadline for your entries is February 14th (12pm EST / 4pm GMT).
Also, we would encourage you to add a Flipnote description to your entry. This is your opportunity to explain any points of interest and specific details that we could feature in our reviews.
Keep on Flipnoting and the best of luck with your entries.
Upcoming Topics
Topic - Dripping (February 14th)
Topic - Skiing (February 21st)
Topic - Numbers (February 28th)
Topic - Detectives & Private Eyes (March 7th)