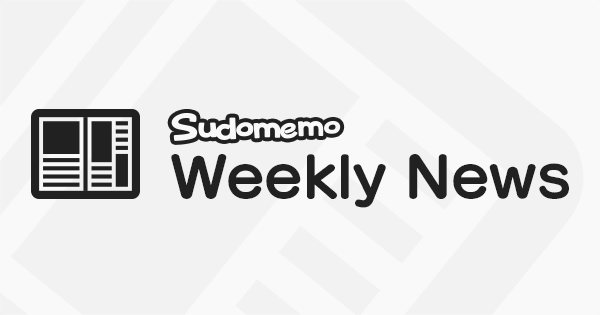 Hey there everyone, DeepRising here with the Weekly Newsletter and Weekly Topic competition.
We had a great response to last week's topic Wallace and Gromit, and a selection of our favorite winning entries are coming up.
But first, if you're thinking about making a topic Flipnote, don't forget to check out next week's topic theme and it's description, as well as the subsequent Upcoming Topics listed at the end of the Newsletter.
And now, here are the winning Flipnotes from last week's topic "Wallace and Gromit". Well done to everybody who entered.
Our Favorite Flipnotes from last weeks Topic "Wallace and Gromit"
Our first topic winning Flipnote this week, by Mario209 features a multitude of Wallaces, all Dabbing for cheese.
Cheese and Crackers! What a fantastic idea, and a total laugh riot!
But where's Gromit, and who's that strange skeleton character lurking around in the background?
Watch this winning topic Flipnote to find out.
We were very impressed with the voice acting, lip-synch, and Wallace and Gromit style gestures in this delightful animated skit by ツemmaツ.
On this occasion Gromit's got the cheese, but as usual, they've forgotten the crackers!
These cracking cartoonified versions of Wallace and Gromit, by Casjin made us laugh out loud.
They come complete with their own classic hummed theme tune, and a disappearing block of wensleydale.
But not to worry, it's Gromit to the rescue!
Using both photo and hand drawn animation, ⒷIⒷⒷⒶ has created two extraordinary Wallace and Gromit characters.
A movement-expressive, three-dimensional Wallace, followed by a crash-stare Gromit mug.
And guess what?
Once again, they've both forgotten the crackers!
Checkout this splendid, topic winning Flipnote picture of Wallace and Gromit by Ryan😃.
We loved the look on Gromit's face. He's always so concerned about what Wallace will do next!
This Weeks Topic - "The Mouth"
This week's topic is all about mouths.
It could be a human mouth, an animal's mouth, a cartoon mouth, a monster's mouth, or any other kind of mouth you can think of.
What will you animate your mouth to do?
Eat, talk, shout, smile, lick its lips, whisper, pout, roar?
The possibilities are endless!
Also, don't forget the importance mouths play in facial expressions. This could be a rich source of inspiration for this topic too.
We await your topic entries with a toothy grin!
You're all so creative with these topics and we look forward to seeing the Flipnotes you create for them.
Make sure to post your entries to the Weekly Topic channel Weekly Topic - The Mouth and the deadline for your entries is February 20th (12pm EST / 4pm GMT).
Also, we would encourage you to add a description to your Flipnotes. This is your opportunity to explain any points of interest and specific details that we could feature in the topic winner reviews.
And don't forget, if you want a cool thumbnail picture on your Flipnote, whichever frame you save the Flipnote on, that will become the thumbnail. So choose your favorite frame for this, or add in a cool title page at the end, and save on that.
Keep on Flipnoting and the best of luck with your entries.
Upcoming Topics
Topic - Planets (February 20th)
Topic - Melting (February 27th)
Topic - Snakes (March 6th)
Topic - Accident Prone (March 13th)