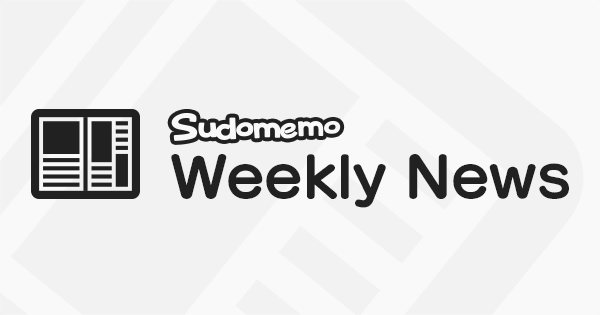 Roses are red; Violets are blue-s; This is User from the Sudomemo Staff; With the latest Sudomemo Weekly News.
Okay, I'm... not the best of poets. Let's not do that again.
★ Our Favorite Flipnotes from Last Week's Topic - "Candy"
We loved this imaginative and cute Flipnote about two candies by EyeJelly:
RⒶwRSⓎ made this fun Flipnote based on the "Sugar Rush" racers from Wreck-it-Ralph!
The character in this cheerful Flipnote MV by Everlywolf REALLY likes candy:
Learn about the downsides of eating too much candy in this Flipnote by LEL! We really enjoyed the unique style, too:
Blurryface made this cool looping Flipnote featuring different types of candy, with a neat 3D effect!
As a reward for their excellent work, the creators of these Flipnotes have been given some color stars to use, as well as Sudomemo Citizenship, congratulations!!
You can see all of the Flipnotes about last week's topic on the Weekly Topic - Candy channel! All of the Weekly Topic channels can be found by going to category number 8 from the 'Channels' menu on your DSi.
★ Weekly Topic - "Dreams"
For this week's topic, we'd like you to make Flipnotes about the topic of "dreams"!
Perhaps your entry could be about a character counting sheep in order to sleep, dreams for the future, or a bizarre dreamlike adventure! Feel free to create any kind of Flipnote you like, provided that it is about "dreams" in some way. (:
Please be sure to post your entry to the Weekly Topic - Dreams channel before the topic closes on Friday the 26th of February!
We look forward to watching your entries, and - as usual - we will feature some of our favorites in next week's edition of the Sudomemo Weekly News.
★ Progress Report
As mentioned last week, we are currently working on building a large update for Sudomemo. We set up a system that will be able to provide better support for translations in the future, and we also rewrote the code for generating menus -- which lead to accidentally discovering a Flipnote Studio feature that we didn't know about before!
Our work is far from complete, but we thank you for your patience while we continue improve Sudomemo. (:
That wraps up everything for this week! Thanks for reading, we hope to see you again next time ~
If you have any suggestions, comments or questions, then please contact us via our email address: support@sudomemo.net