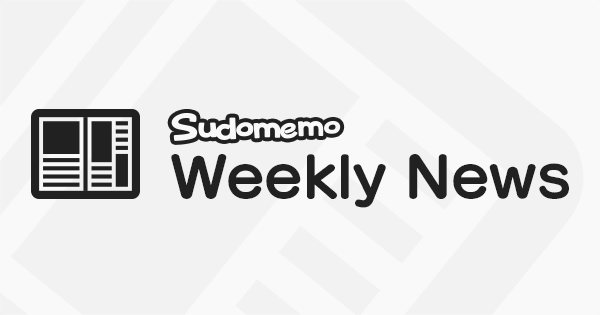 Hey there everyone, DeepRising here with the Weekly News Letter and Weekly Topic competition. Don't forget to check out next week's topic theme and it's description, as well as the upcoming Topics at the end of the News Letter.
But first, here's an interesting development about last week's topic, Dripping.
Another meaning For The Word Drip
It turns out that the word 'drip' has acquired a new meaning in modern contemporary slang, which is to do with the wearing of stylish cloths. (As in - You have drip.) There's also a cool line of clothing called Drip, which is named after this very term.
Up until now, I was not aware of this modern phrase (Hangs head in shame.) But after seeing the enthusiastic response to our dripping topic interpreted as a slang term, on last week's Sudomemo Discord, and the subsequent response of Flipnote entries based on this idea, we immediately decided to redefine this topic's parameters to include the slang use of the word, as well as the idea of dripping liquids.
It's great to learn something new. Many thanks to you all.
So now, here are the winning Flipnotes from last week's topic "Dripping", based on both of these interpretations.
Very well done to everyone who entered.
Our Favorite Flipnotes from last weeks Topic "Dripping"
In our first winning Flipnote this week, both interpretations of Drip have been fused together in this clever and stylish Flipnote, by Napotio.
Check out this guy. Before, he's just an average bloke. But with the application of drip, in the form of a huge saturating droplet, he's transformed into the ultimate cool dude.
Now that's drip from drip!
A true story involving this Flipnote's creator, a dripping bedroom ceiling, and a sudden unpleasant awakening, is the subject of our next winning entry by Hiashi.
The excellent drawing techniques, expressive animation and voice sound effects, work perfectly together to tell the tale with flare and panache. And we just laughed out loud at the perfectly timed punch line.
The morale of this Flipnote tale is most certainly, don't sleep with your mouth open!
A disgruntled Stick man is of the opinion, that "Flipnote Studio will never have Drip", in this ingenious winning Flipnote, by SwordL.
And who better to prove him wrong, than the Flipnote Frog himself!
Does dat frog have drip, or what!
This wonderfully glutinous dripping Flipnote featuring an ice-cream fountain, by mrjohn, demonstrates great control with animating a soft mass under the force of gravity.
We had huge fun watching each individual blob, building up, dripping over the edge, and finally splatting softly to the floor, with incredible smoothness and realism.
We were also delighted with the inclusion of a Flipnote-spoon, and enjoyed our fill of the delicious creamy frozen desert.
Yummy!
Morshu the shop keeper from Zelda the video game, proves to link that he's the one who's got drip, in this winning Flipnote by J0w03L.
Now those are some seriously nice designer threads!
How many rubies for the coat?
Glin has been inspired by an amusing play on words, for the idea behind this winning entry.
The scientific technical term of a source effect has been hilariously adapted into a method of yielding ketchup from a sheet of glass. Which would make it a sauce effect! Ha ha ha!
It looks like a very intriguing experiment indeed!
Could we possibly get one of those to make mustard as well!
This martial arts master from the classic sample Flipnote, not only has amazing hidden techniques, but also has a great sense of fashion, in this winning entry by Roly.
You should definitely watch this one on the loop setting. It's both modern, and nostalgic.
Doh-Dom! Ninja also got Drip!
Toon Moons delights us with drip-tastic animation of every kind imaginable, in this visual feast of a Flipnote.
There's teardrops, tap drips, dripping noses, and even a melting arm!
We were just spoilt for choice, with all of this dripping goodness.
Nice one!
Sqwidgirly is having some trouble with dripping in her bathroom, in this very nicely drawn winning Flipnote.
We were also very impressed with the sound effects for the running water, and the dripping tap, as they give a great sense of atmosphere to the visuals.
[unknown]
Show casing some splendid dripping animation with synth-style voice sound effects, this winning entry by g really makes a splash!
[unknown]
This Week's Topic - "Skiing"
Skiing is a super effective means of travelling over snow, slowly or at speed!
There's many different skiing techniques and disciplines to bear in mind when brain storming for your Flipnote ideas. From downhill, cross country, and slalom skiing, to ski jumping, speed skiing, and free style skiing, each has its own distinctive appeal.
The speed and rush of the down hill skier could be really exciting to create with animation. Or maybe the precision and timing of a slalom ski-run. Or the magnificence of a ski jumper in flight. Or how about those freestyle skiing tricks; The aerials, big air jumps, riding the rails and mogul skiing are all equally astounding! And don't forget those hilarious, newbie skiing disasters. There's nothing quite as funny or calamitous!
Any one of these would be great to have a go at animating, with drawings, photos, or any other technique you like.
So put your best ski forward, and enter this topic. We're really looking forward to seeing your Flipnotes race past the finish line.
We really love the way you're all so creative with these topics and look forward to seeing the Flipnotes you create for them.
Make sure to post your entries to the Weekly Topic channel Weekly Topic - Skiing and the deadline for your entries is February 28th (12pm EST / 4pm GMT).
Also, we would encourage you to add a Flipnote description to your entry. This is your opportunity to explain any points of interest and specific details that we could feature in our reviews.
Keep on Flipnoting and the best of luck with your entries.
Upcoming Topics
Topic - Numbers (February 28th)
Topic - Detectives & Private Eyes (March 7th)
Topic - Star Trek (March 14th)
Topic - Very Nervous (March 21st)