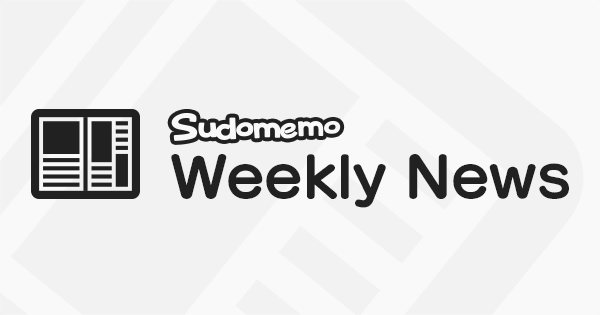 Hey there everyone, DeepRising here with the Weekly News Letter and Weekly Topic competition. Don't forget to check out next week's topic theme and the subsequent Upcoming Topics, at the end of the News Letter. And now, here are the winning Flipnotes from last week's topic "Valentine's Day". Well done to everybody who entered.
Our Favorite Flipnotes from last weeks Topic "Valentine's Day"
This nicely told story, of a sad Valentine's Day Heart heart break, by Sqwidgirly brings a tear to the eye.
[unknown]
Some intrusive reporting stirs up trouble with this Valentine's couple, in this chuckle some Flipnote, by MⓁ✕2019.
In this photo Flipnote creation, by Zaiden, one thing is absolutely clear. Patrick Star definitely doesn't like hearts on sticks!
He probably didn't get any Valentine's either!
We loved the clever word play humor, and creative use of the camera distorter, in this heart-pumping entry, by Glin.
This beautiful, looping animation, by Cai.0, is an ingenious simile, for falling in and out of love.
We really enjoyed this delightful MV, by ♥AJ♥. It features the romance between a Lego people couple. They fir really well together.
There's a slightly disturbing thread through out this highly creative Valentine's Day Flipnote, by cringe_man.
A story of obsessive and unrequited love, leads to a drastic resolution, in this amazing entry, by Belial
This Weeks Topic - "Shoes"
There's many different types and styles of shoes, from fashionable wing tips and high heels, to trainers, boots, sandals and clogs. Then there's also specialist shoes for activities such as ballet, tap dancing, football, running, skiing and mountain climbing.
Shoes are often referenced in popular culture, for example The Ruby Slippers in the 'The Wizard of Oz, and The Old Woman who lived in a Shoe, from the Nursery rhyme.
There's also many fantasy shoe ideas that could be fun to use in a Flipnote, such as anti-gravity boots, jet powered boots, or why not invent your own specialized foot wear. The weirder and wilder, the better!
We really love the way you're all so creative with these topics and look forward to seeing the Flipnotes you create for them. Make sure to post your entries to the Weekly Topic channel Weekly Topic - Shoes and the deadline for your entries is March 1st (12pm EST / 4pm GMT) Keep on Flipnoting and the best of luck with your entries.
The Development of the DSi - YouTube Video
Here's a link to a YouTube video, about the development of the DSi, you really shouldn't miss. It's fascinating and very nostalgic:
https://www.youtube.com/watch?v=FQwfeQeQBQ0
We'd also like to thank the videos creator, Beta64 for mentioning us on Twitter. Enjoy.
Next Featured Artist Interview
Look out for our next featured artist interview. It will be on Wednesday, March 4th 2020.
Sudomemo Plus Reductions
Please note, that we've reduced the price of Sudomemo Plus Tickets, to $1.99 for One-month Tickets, and $19.99 for the One-year Ticket.
User Register Survey
We sent out a survey to registered users, and you can fill it out to get some free Sudomemo Plus, and colored stars as a reward. If you didn't get the Email, you can still fill it out at:
https://flipnot.es/survey2020q1
Upcoming Topics
Topic - Journalism (March 1st)
Topic - Disproportionate Legs (March 8th)
Topic - Loud = Funny (March 15)
Topic - Harry Potter (March 22nd)