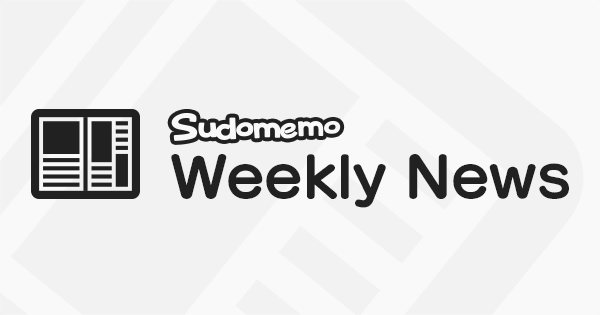 Hey there everyone, DeepRising here with the Weekly News Letter and Weekly Topic competition. Don't forget to check out next week's topic theme and it's description, as well as the subsequent Upcoming Topics at the end of the News Letter. Also, don't miss the video links in next week's topic description for inspiration and further information on the theme (Access these links through the Sudomemo Theatre online site).
But before we get to the last week's topic winners, here's some exciting news about a brand new topic feature we're trying out this week.
Weekly Topic Audio Flipnote Available in the Reusable Audio Channel
If you're in need of an audio track for this week's topic, you should definitely try spinning off your entry from our selected audio, spinnable, topic Flipnote.
It's a top quality digital sound recording of a super cool music track featuring the numbers one to twelve, and is freely available to all, in the Reusable Audio Channel on Sudomemo.
(Also, find links to this Audio Flipnote in this week's topic description at the end of the Newsletter.)
There are two versions of this audio Flipnote, both entitled 'Sesame Street, Pinball, 1-12. One is at speed five, and the other is at speed six. This way, you have a choice as to which speed you wish to animate at.
Simply, decide which speed you wish to use, then download the appropriate version of the spinnable topic Flipnote to your DSi, and your ready to start creating your topic entry..
We hope you enjoy this feature, and that you find it useful and inspiring.
And now, back to last week's topic.
Here are the winning Flipnotes from last week's topic "Skiing". Well done to everybody who entered.
Our Favorite Flipnotes from last weeks Topic "Skiing"
A hapless skier comes a cropper, not once but twice, with an extreme snowballing effect, in this week's first winning weekly Topic Flipnote, by danil. We absolutely guffawed with laughter as the man size rolling snow pile gathered mass each time.
The comedy timing and punctuation of the visual cues worked beautifully with the sound effects to envision this rib-tickling idea.
[unknown]
We really loved the use of an aerial view of the ski slope, for a slalom skier to skillfully weave his way between the flags of our next weekly topic winner, by nester. What a highly effective way to create a Flipnote for this topic, and it works perfectly!
But wait! There's a surprise ending!
It's the Ski-Tax Monster, and he's making a call today!
If you thought skiing was free, you were dead wrong! EEEK!
Jake has created this hilarious, mad-cap animation of a crazy ski-jumper taking on the big ramp in this winning topic Flipnote. Watch in amazement as he ploughs his way through, and in some cases over a host of favorite video game characters, picking up points as he goes.
We were in total hysterics when some poor chap ends up hooked to his skis at the end of the runway, and the mid air scream-pause after he makes the big jump was just the perfect ending
Our next topic winner, is this astoundingly cinematic animated sequence of skiing down a mountain, by mrjohn. It includes the use of a Point Of View shot, a silhouetted character, and a Worm's Eye View, in its story-board design and animation.
Also, it's dynamic action is synchronized with the music from a classic James Bond ski chase, to tremendous effect.
Watching it, felt just like the real thing.
A snowman comes together with a lovely animated flourish, to becomes a snow skier, in this winning weekly topic entry, by Glin. We greatly enjoyed the animation forming techniques employed here, and also the supporting sound effects.
Watch as he conquer the piste in his splendid bobble hat.
Sonic the Hedgehog demonstrates his exceptional snowboarding skills on the ski slope, in this winning Flipnote, by Rowan.
With tricks, jumps and Sonic's indomitable personality, he was bound to be a natural. Look at him go!
With the power of animation, the snow itself really comes to life, as a skier traverses a dangerous run, in this winning entry by NikoDood.
But as so often happens, ten minutes later he's buried up to his neck in snow, with his boots in the air.
Ah well, it's back to the nursery slopes for him!
An animated parody of a commercial for the iPhone 6's camera, as used by skiers, results in a truly epic fail, in this winning topic entry, by MafiaDraws.
We loved the action pose and acrobatics of the skier, as he crosses the rough terrain. But let's really hope he has a parachute eh! (Chuckle)
This Weeks Topic - "Numbers"
Numbers are in everything, from science and nature, to computing, mathematics and art (Including animation of course).
In fact, the very physical laws of the universe can be calculated with numbers.
This topic would include anything that involves numbers, quantities, counting, and the many different types of number symbols (Numerals) through out the world:
(For example: western, Chinese, Egyptian, Roman, Greek etc.)
These numerals are all very different, and often pictorial, as in the case of Egyptian number symbols. And Roman numerals are very familiar to us, as they are often seen on the faces of watches and clocks.
Numbers are easy to take for granted, but we all had to learn them at one time in our lives. Check out these links to clips from the children's television show Sesame Street, for exciting and amusing videos featuring numbers and counting, created with both animation and puppetry.
Sesame Street - The Count (Puppet Character): https://www.youtube.com/watch?v=lw0WzMD6Hb4
Sesame Street - Numbers (Cartoon Animation): https://www.youtube.com/watch?v=J2D1XF40-ok&list=PLqBh42et9A9cJu-WyMugeGqmwNIUlue0q&index=1
Sesame Street - Numbers 1 to 12 (Pinball Cartoon Animation) https://www.youtube.com/watch?v=HUL4T8WcFdA
(Note: This last video link has been turned into a spinnable Audio Flipnote for this topic, and is available for use at both speeds 5 & 6 in the Reusable Audio Channel - See start of Newsletter for more details.)
Here are the links to these spinnable audio Flipnotes for the Weekly Topic Numbers:
Pinball 1-12 (Speed 5): Pinball 1-12 (Speed 5)
Pinball 1-12 (Speed 6): Pinball 1-12 (Speed 6)
I remember the 'Pinball, Numbers One to Twelve' animation in particular, from when I was a child. And there's lots of other great ones too. It could be huge fun to re imagine them as animated Flipnotes.
So without further a do, it's count down to blast off with this weekly topic.
5, 4, 3, 2, 1, Go!
We really love the way you're all so creative with these topics and look forward to seeing the Flipnotes you create for them.
Make sure to post your entries to the Weekly Topic channel Weekly Topic - Numbers and the deadline for your entries is March 7th (12pm EST / 4pm GMT).
Also, we would encourage you to add a description to your Flipnotes. This is your opportunity to explain any points of interest and specific details that we could feature in the topic winner reviews.
Keep on Flipnoting and the best of luck with your entries.
Upcoming Topics
Topic - Detectives & Private Eyes (March 7th)
Topic - Star Trek (March 14th)
Topic - Very Nervous (March 21st)
Topic - The Elephant (March 28th)