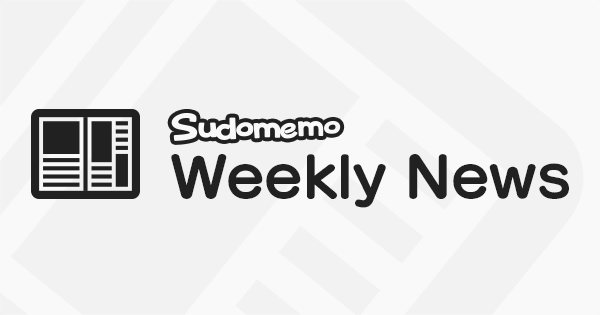 Hey there everyone, DeepRising here with the Weekly News Letter.
Winners of The #YearOfFlipnote Giveaway
Thank you to all who entered our Nintendo Switch Game Giveaway last month! We had over two thousand entrants. It's time to announce the winners!
Our first winner was Gallan, a Sudomemo user. He's opted for eShop credit; and says that he plans to get Hollow Knight, Mario + Rabbids, and the Smash Ultimate Fighters Pass. Gallan says that the favorite Flipnote he watched while entering was this one:
He also wanted to say "Thank you for keeping Flipnote Studio alive!".
Our second winner was /u/Dobblehale, who found the contest from Reddit. Dobblehale said that he plans on getting Super Smash Bros. Ultimate, as they've been wanting to play it with their partner. Dobblehale's favorite Flipnotes were these:
Our last winner was another user from Sudomemo, C0smic p0p. We were unable to reach them before the time of posting the article, but we're sure they will be quite happy when they get the news.
There was a great response to last week's topic "Splat". Well done to everybody who entered. Here are the winning Flipnotes.
Our Favorite Flipnotes from last weeks Topic "Splat"
Our first selection this week, by KevClips☆ fills the screen completely with a variety of super messy splats. There's a nice crispness to the splat's impact animation, and we loved the curious little chap who pops up to investigate :D.
The gooey splat in our next entry, by Sqwidgirly comes in the form of an egging. The throwing action and impact of the egg are both great, and the detail of the splat on the screen adds nicely to the effect.
[unknown]
estkarrin uses very dynamic figures here, to hurl and spray a colourful screenful of splatter. We were very impressed with the style and movement expressed in the animation.
In this delightful entry by OddTier, a mischievous young chap causes splatty mayhem with his paint gun. However, as the saying goes, revenge is sweet! Check out the splat impacts here, which have been emphasised with an inverted frame and camera shake, adding greatly to the effect.
Tomatoes are great for splatting, as this Flipnote by Mustard demonstrates. It took us ages to clean the ketchup off our screens from this one XD.
When a young guy hides in the wrong place, he receives a full-on splat-attack from his rivals, in this entry by Cosmirage. We really enjoyed the character style and drawing details, as well as the action and poses of the animation.
There's a scary surprise in this entry by kenpa(ケンパ). Watch to the end to discover it. The throwing figure was expertly drawn and animated, and the layer illusion adds a fun twist!
This Weeks Topic - "Caves"
This week's topic is Caves. Caves are naturally formed voids in the earth. They extend deep underground, and people love to explore them and discover new un-found cave systems. This is called Potholing, Spelunking, or caving in different parts of the world. They can also be dark and dangerous places where unwary cavers can easily get lost.
Caves can be extremely beautiful, with magnificent rock structures, stalactites and stalagmites, rock pools and underwater systems.
How do you feel about caves? Do you find them scary, I know I do. Or do you yearn for the challenge of exploring them?
We really love the way your all so creative with these topics and look forward to seeing the Flipnotes you create for them.
Make sure to post your entries to the Weekly Topic channel, and the deadline for your entries is the 10th of March.
Keep on Flipnoting and the best of luck with your entries.