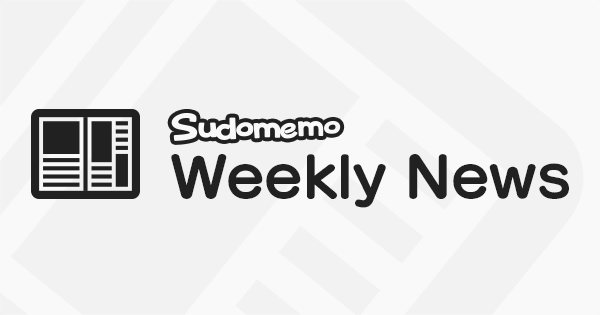 Hello, this is User from the Sudomemo Staff, here with another edition of the Sudomemo Weekly News!
We're all very excited to announce that very soon there will be over 1 million Flipnotes on Sudomemo! That's quite a milestone!
As part of our celebration, everybody who is online when the 1 millionth Flipnote is posted will receive some free color stars!
In addition, we will be announcing a special event that you can take part in to celebrate with us -- we just need to make some preparations first. It's quite exciting, so we hope that you're looking forward to it!
Further details will be posted in a later article, however it will be something a little different to the usual Weekly Topics, so make sure to keep a look out. (:
★ Our Favorite Flipnotes from Last Week's Topic - "Adventure"
VampirePaw made this cool Flipnote based on "The Legend of Zelda":
Three characters go on a quest to find some fruit in this quirky entry by 99th Dream: [unknown]
Life is an adventure in this Flipnote by SoftieBara. We thought that this was an excellent interpretation of the topic, with a powerful message. (:
An explorer gets an unexpected surprise in this Flipnote by Liss:
We thought this entry by Jezúz was fun and imaginative!
You can view all of the entries for this topic by going to the Weekly Topic: Adventure channel.
The creators of these Flipnotes have been given some color stars to use, as well as Sudomemo Citizenship. We'd also like to thank all who entered for sharing your excellent work with the community. (:
★ Weekly Topic - "Pets"
This week, we wouldd like you to make Flipnotes about the topic of "Pets"!
Maybe you could make a Flipnote about your own pets, a strange pet store, or a character with a slightly more unusual pet! Let your imagination flow! c:
Please make sure that you post your entry to the Weekly Topic: Pets channel before it closes on the 11th of March - you can also find all past and present Weekly Topic channels by going to category number 8 from the 'Channels' menu on your DSi.
We look forward to watching your entries, and in next week's edition of the Sudomemo Weekly News we'll be featuring some more of our favorites. (:
That's everything for this edition of the Sudomemo Weekly News. We hope that you have a nice week!
If you have any suggestions, comments or questions, then please contact us via our email address: support@sudomemo.net