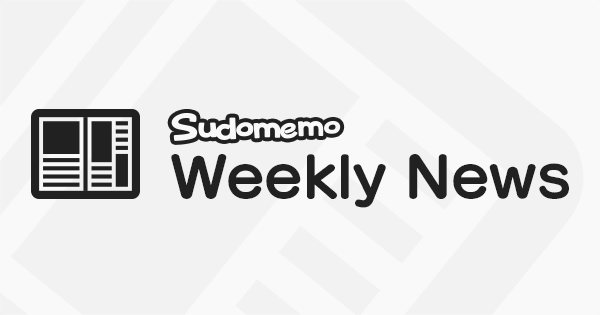 Hey there everyone, DeepRising here with the Weekly Newsletter and Weekly Topic competition.
We had a great response to last week's topic "Melting", and a selection of our favorite winning entries are coming up.
But first, if you're thinking about making a topic Flipnote, don't forget to check out next week's topic theme and it's description, as well as the subsequent Upcoming Topics listed at the end of the Newsletter.
And now, here are the winning Flipnotes from last week's topic "Melting". Well done to everybody who entered.
Our Favorite Flipnotes from last weeks Topic "Melting"
Our first topic winning selection this week by mrjohn, is this amazing "Wizard Of Oz" inspired, Versus match between the Wicked Witch and a bucket of water!
Guess which one of them wins? "Chuckle!"
The animation is really first class, with lip-synch dialogue, bouncy delivery, a smooth bubbling melt, and two color spell effects.
We also really enjoyed the audio, in which both voices were performed by the creator, accompanied by the perfect Wicked Witch musical score.
Created by wacky rat, our next Weekly Topic winning entry features a cartoon character in a wonderfully artistic, screen-filling, melt-mation.
The melting sound effects work very well indeed, and the thumbs-up emerging from what's left of the liquified pool made us laugh out loud.
The sun is blazing down, and this guy's got himself an extremely large ice cream!
What could possibly happen to ruin his day?
………Well, we were totally wrong!
But see if you can guess correctly, in this hilariously unexpected topic winning Flipnote by やiんkーSナar☆
[unknown]
Panama is a very hot country, and the perfect place for melting!
This splendid topic winner by Firulais64, who lives in Panama, uses multi-stage animations to show the gradual character melt-down of an extremely hot dog, into a gloopy pool.
Poor fellow. He could probably do with a very cold drink!
Melting and music go extremely well together, as we see in this super melt-erific MV by PandoraSin
Using pixel based calculations, J0w03L has created this highly technical effect for a classic Flipnote Frog melting animation.
You should check it out frame by frame. It's fascinating.
Katt has chosen an ice cube as a great subject for this melting Flipnote.
And as an added bonus, a thirsty pooch enjoys a refreshing drink from the melt-pool.
An unattended snow cone and a flame thrower add up to a truly beastly prank in this topic winning practical joke Flipnote by SkellyPuff.
This Weeks Topic - "Snakes"
This week's topic is snakes!
Definition: Limbless, elongated, carnivorous reptile.
Snakes, or serpents can be found all over the world in many varied environments, from jungles and deserts, to rivers, forests, and often dangerously, in tall grass.
They're everywhere!
Here's a list of some different snakes, with some interesting facts about them:
The python: Large but none venomous.
Anaconda: The biggest one ever found was 227kg and 8.43 meters long.
Indian Spitting Cobra: Has a distinctive hood, and is highly venomous.
Rattlesnake: Has developed a rattle in its tail to intimidate larger predators.
Often thought of as frightening and dangerous, as many of them are poisonous and aggressive, they have acquired a certain ethos in popular culture as evil, slimy and sinister. This is not true of course as they are simply wild animals trying to survive.
Nevertheless, here is a list of cool snake characters, and also some snake based ideas that include these sterio-types:
Kaa - Evil snake character from Disney's The Jungle Book.
Master Viper - Kung Fu Panda
Mrs Plithiver - Legend of the Guardians
Nagini - Voldemort's snake from Harry Potter
Snakes, the retro computer game.
Snake charming
Fear of snakes
We hope you find these helpful and fun.
We really love the way you're all so creative with these topics and look forward to seeing the Flipnotes you create for them.
Make sure to post your entries to the Weekly Topic channel Weekly Topic - Snakes! and the deadline for your entries is March 13th (12pm EST / 4pm GMT).
Also, we would encourage you to add a description to your Flipnotes. This is your opportunity to explain any points of interest and specific details that we could feature in the topic winner reviews.
And don't forget, if you want a cool thumbnail picture on your Flipnote, whichever frame you save the Flipnote on, that will become the thumbnail. So choose your favorite frame for this, or add in a cool title page at the end, and save on that.
Keep on Flipnoting and the best of luck with your entries.
Upcoming Topics
Topic - Accident Prone (March 13th)
Topic - Ten Pin Bowling (March 20th)
Topic - Lord of the Rings (March 27th)
Topic - Bending (April 3rd)