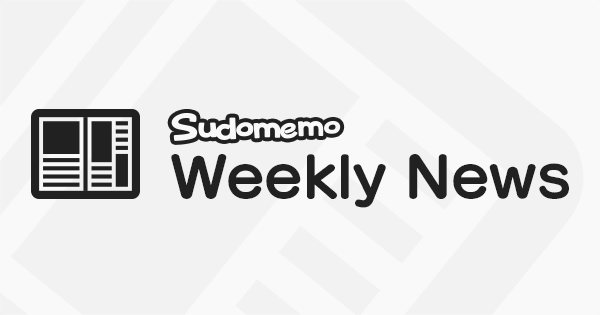 Hey there everyone, DeepRising here with the Weekly News Letter and Weekly Topic competition. Don't forget to check out next week's topic theme and it's description, as well as the subsequent Upcoming Topics at the end of the News Letter.
And now, here are the winning Flipnotes from last week's topic "Numbers". Well done to everybody who entered.
Our Favorite Flipnotes from last weeks Topic "Numbers"
Our first winning Flipnote this week, by matthieu, poses a very important question. How many times does Sasha eat per day?
The answer is five!
What a hilarious excuse for some serious counting. And the fabulous character and food drawings had us chuckling in our boots.
Wow! That girl can really eat!
This fantastic Sesame Street inspired Weekly Topic winner by Cosmirage, features the numbers one to ten.
Accompanied by the original audio from the show, it's colorfully animated with patterns, zooming movement and perfect timing, for a nostalgic look back to a memorable classic from years gone by.
Something is not quite, as to be expected, in this winning topic entry by barkgaming.
We loved the highly original idea, and the chucklesome voices of the counting characters had us in stitches.
Look out for the moment of bemused astonishment at the unanticipated response. It's priceless!
An eight becomes a zero when he removes his belt, in this ingenious winning weekly topic entry by Glin.
We were most impressed with the visual twist idea, and also how creatively it's realized, with number characters and supporting vocal sound effects.
Jake has envisioned a hilarious joke involving numbers as cartoon characters, in this winning weekly topic Flipnote.
"Why was six afraid of seven?"
"Because seven eight nine!"
(That's right, he ate him right up!)
We laughed out loud at the clever word play and the characterizations here, especially the terrifying number seven. No wonder number six is so afraid of him!
Our next topic winner is this animated showcase of the German numbers one to twelve, by chiria ♥v♥.
The voice track is very well spoken, and highly informative. Our pronunciation will be just right from now on.
Pi is a number that goes on forever and ever! And we can all learn the first fifty digits of it by watching this winning topic Flipnote by J0w03L.
Both mathematical accurate, and musically entertaining, this numerical animation had us giggling and learning at the same time.
This Weeks Topic - "Detectives"
This topic would include detectives, private eyes and also CSIs (Crime Scene Investigators).
Detectives solve crimes using many different techniques. From forensic examinations of a crime scene and interviewing witnesses, to finger print analysis, bullet path projections, and the studying of all sorts of other clues to discover the truth of what actually happened, and who is responsible for the crime.
There are many different fictional detectives in literature and the media. The most famous of which, would have to be Sherlock Holmes. But there's also many others. Here's a list of our favorites, for inspiration, character types, and audio track ideas:
Hercules Poirot / Miss Marple / Columbo / Jessica Fletcher (Murder she Wrote) / The Hardy Boys / Magnum PI / Adrian Monk / Inspector Clouseau / Charlie Chan.
We hope you find this list useful.
So get your magnifying glasses at the ready, and warm up your little grey cells. Because the game's afoot!
Solve that crime, Flipnote style!
We really love the way you're all so creative with these topics and look forward to seeing the Flipnotes you create for them.
Make sure to post your entries to the Weekly Topic channel Weekly Topic - Detectives and the deadline for your entries is March 14 (12pm EST / 4pm GMT).
Also, we would encourage you to add a description to your Flipnotes. This is your opportunity to explain any points of interest and specific details that we could feature in the topic winner reviews.
Keep on Flipnoting and the best of luck with your entries.
Upcoming Topics
Topic - Star Trek (March 14th)
Topic - Very Nervous (March 21st)
Topic - The Elephant (March 28th)
Topic - Waterfalls (April 4th)