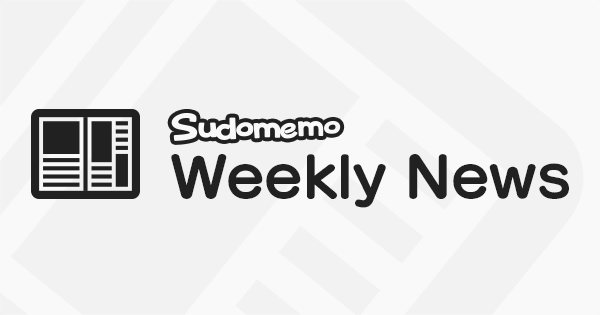 Hey there everyone, DeepRising here with the Weekly News Letter and Weekly Topic competition. Don't forget to check out next week's topic theme and the subsequent Upcoming Topics, at the end of the News Letter. And now, here are the winning Flipnotes from last week's topic "Journalism". Well done to everybody who entered.
Our Favorite Flipnotes from last weeks Topic "Journalism"
Extra, extra!........Worm hole found in Trashcan!
It's the breaking news of the decade, in this wonderfully creative Flipnote by Kornyea.
[unknown]
This delightful tale of journalistic persistence, by Seán, proves the saying 'You have to see it too believe it!' And we're so pleased the boy finally got his headline.
This hilarious and wonderfully drawn Flipnote, by Rion DSi, features perhaps the most mundane headline story ever! We laughed out loud .
Don't miss out on your copy of 'The Sudo Chronicle', today.
In this brilliant entry, by Sqwidgirly, 'The Tales of Sudomemo' are so popular, they're totally sold out!
If only the writer could get her own copy.
[unknown]
In this Super Hero inspired Flipnote by Jordan, 'The Daily Bugle' front page reads- "Who is Spider-Man?" That should sell some copies! Unfortunately, the Editor in chief doesn't see it that way.
Sometimes, the reality just doesn't match up to the dream, as we see in this Flipnote by → ウサギ ←.
[unknown]
This Weeks Topic - "Disproportionate Legs"
Long legs, short legs, huge legs, tiny legs, the choice is up to you!
Having unusual legs, poses the question, what could you do with them? Would they allow for special, leg based skills, or would they just be a terrible inconvenience. From climbing a mountain in one stride, to becoming an unbeatable football ace, or maybe just having an incredibly silly walk. We can't wait to see what you come up with.
We really love the way you're all so creative with these topics and look forward to seeing the Flipnotes you create for them. Make sure to post your entries to the Weekly Topic channel Weekly Topic - Disproportionate Legs and the deadline for your entries is March 15th (12pm EST / 4pm GMT) Keep on Flipnoting and the best of luck with your entries.
Upcoming Topics
Topic - Loud = Funny (March 15th)
Topic - Harry Potter (March 22nd)
Topic - Foolish (March 29th)
Topic - The Wild West (April 5th)