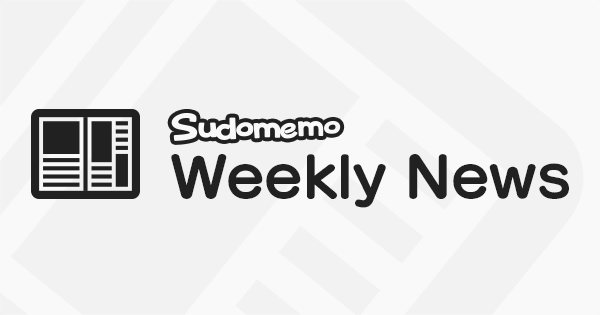 Hey there everyone, DeepRising here with the Weekly Newsletter and Weekly Topic competition.
We had a great response to last week's topic "Snakes", and a selection of our favorite winning entries are coming up.
But first, if you're thinking about making a topic Flipnote, don't forget to check out next week's topic theme and it's description, as well as the subsequent Upcoming Topics listed at the end of the Newsletter.
And now, here are the winning Flipnotes from last week's topic "Snakes". Well done to everybody who entered.
Our Favorite Flipnotes from last weeks Topic "Snakes"
In our first topic winning selection this week, Cosmirage thrilled us with this beautifully drawn animation of a snake's tale.
Focusing on a fear of snakes, the well observed movement and intimidating performance of the boa-constrictor contrasts beautifully with the highly expressive, terrified reaction of Xaidin and his slithery phobia.
Yikes, that's quite a problem he's got there!
In our next hilarious topic winning entry, by Jake Wacky indulges in the very dangerous past-time of playing with snakes.
And boy-oh-boy does he get bit!
In fact, he's going to need some serious medical attention for that!
Let's hope his neighbor Phillip can help. "Chuckle!"
We were totally blown away by the ingenuity of this winning entry by Hi :).
Beginning as the 'S' in the topic title, a stick-snake, represented by a single line, slithers along through a moving background, before coiling its way up a tree.
Also, be sure not to miss the flickering tongue during the title screen. It made us chuckle with glee.
We really loved this wonderful Flipnote style re-imagining of the classic retro computer game Snakes, by wacky rat.
Between the close-ups and a wide-shot, the snake switches from a drawn character to an eight-bit digital snake, after which he devours his prize with relish.
This super-sweet snaky character, created by Shappy is a Poni Lamia.
Although at first glance she's totally adorable, she's got fangs,a forked tongue, and a wicked cackling hiss that quite took us by surprise.
We were delighted to see snakes put in such a good light, as Aoi has done here, in this terrific, heartwarming MV about an animal lover and their pet snake.
If only everyone would sit on a rooftop with their beloved animal friend, the world would be a better place.
A snake gets an extremely bizarre OC-surprise when he sinks his fangs into a juicy apple, in this topic winning entry by Pen.
This Weeks Topic - "Accident Prone"
A person who is said to be accident prone, is quite simply someone who is constantly having accidents.
It's as if they are drawn to them!
If something is going to go wrong, it's going to go wrong on them!
It could be due to clumsiness, uncertainty, fate, or somehow always being in the wrong place at just the wrong time.
The accidents that happen to these hapless individuals could be anything from stepping on a roller skate to falling down the stairs, or always being the one under the ladder when the paint pot falls.
Have you ever known anyone who was accident prone?
Then why not make a Flipnote about them?
Here's a list of cartoon characters that are notoriously accident prone:
Mr Bump (The Mr Men)
Goofy (Disney's Mickey Mouse)
Wile E. Coyote (Warner Bros.)
Tom (Tom and Jerry cartoons - Hanna Barbera)
Daffy Duck (Warner Bros.) And here's a couple of characters from a live action movie we thought would be great too:
Harry and Marve (The burglars from the comedy movie Home Alone)
They're definitely accident prone!
We hope you find all these characters inspirational.
So finally, with a slip, a trip, a bungle and a moan, let's all make a Flipnote that's accident prone!
We really love the way you're all so creative with these topics and look forward to seeing the Flipnotes you create for them.
Make sure to post your entries to the Weekly Topic channel Weekly Topic - Accident Prone and the deadline for your entries is (12pm EST / 4pm GMT).
Also, we would encourage you to add a description to your Flipnotes. This is your opportunity to explain any points of interest and specific details that we could feature in the topic winner reviews.
And don't forget, if you want a cool thumbnail picture on your Flipnote, whichever frame you save the Flipnote on, that will become the thumbnail. So choose your favorite frame for this, or add in a cool title page at the end, and save on that.
Keep on Flipnoting and the best of luck with your entries.
Upcoming Topics
Topic - Ten Pin Bowling (March 20th)
Topic - Lord of the Rings (March 27th)
Topic - Bending (April 3rd)
Topic - Easter Eggs (April 10th)