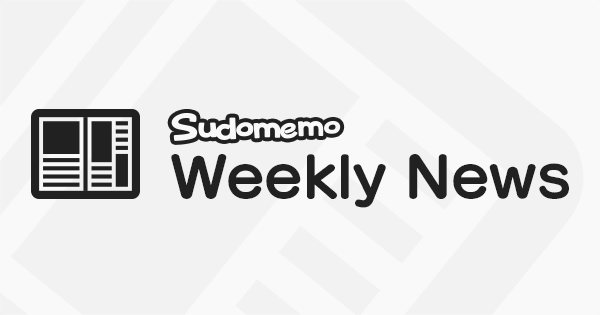 Hey there everyone, DeepRising here with the Weekly News Letter and Weekly Topic competition. Don't forget to check out next week's topic theme and it's description, as well as the subsequent Upcoming Topics at the end of the News Letter.
And now, here are the winning Flipnotes from last week's topic "Detectives". Well done to everybody who entered.
Our Favorite Flipnotes from last weeks Topic "Detectives"
Our first winning Topic entry this week, is this amazing conceptual animation, by [NH]nk.
Focusing on a wife's revenge against her brutalizing husband, the story is skilfully told with stick figures and the minimal of actions required, to impart the tale.
Also, we really enjoyed the mesmerizing effect of the perfectly looped audio and stylized imagery of this repeating 'Crime Passionel'.
Who knew tracking down perpetrators with the use of computers could be so difficult?
Well, detective Serif for one! As we see in this hilarious winning Flipnote by GuyGavin.
We roared with laughter at the translation based shenanigans, with dead-pan computer responses. And the character drawings and animation envisions the scene wonderfully, playing off the dialogue to great comedic effect.
Based on the Pop n Music video games, this next winning topic Flipnote by Jake, bounces along at a jaunty and up-beat pace.
Featuring a host of different cartoon characters and detecting activities, it also has a Riddle hidden amongst it's pages. See if you can find it, and crack the case.
Detective Broose announces that the case is closed, much to the surprise of camera boy Phil, in this very nicely animated, winning entry by nester.
A highly effective camera tilt introduces the scene at the start, and we really liked the use of different layer colors. It works very well to help separate the characters from the background.
Follow the crumbs, and you will solve the crime! That's the objective of any good detective, including the one in this winning weekly topic entry by Napotio.
Unless of course, the detective in question is accompanied by the Cookie Monster! And we all know that there's only ever one thing on his mind.
COOKIES!!!
One of the greatest cartoon detectives of all time, Inspector Gadget, is the subject of this weekly topic winner, by PixelsNote.
A rainy day can be such a crime! Watch as he solves it with one of his incredible built-in devices.
Go-Go, Gadget Umbrella!
This Weeks Topic - "Star Trek"
To boldly go where no one has gone before!
This week's topic is Star Trek - This would include Flipnotes inspired by any of the series from the franchise:
Star Trek the Original Series, Star Trek the Next Generation, Deep Space Nine, Star Trek Voyager, ST Enterprise, ST Discovery and Picard.
The universe of Star Trek is rich indeed, with many different species to encounter. Here's a few of our favorites:
Vulcans, Klingons, Ferengi, Romulans, Cardassians, Andorians, Betazoids, Changelings, Species 8472, and of course The Borg!
Some are friendly, and some are decidedly not! But nevertheless, with a spaceship and a phaser gun, the crews of Star Trek from the Federation of Planets, explore the far reaches of the universe, encountering all manner of strange spatial phenomena, new species, galactic wars, and political challenges, all in the course of a normal day.
When brain storming for your Flipnote ideas, you might find well known Star Trek expressions a great source of inspiration. Here's a short list of fun sayings from the show:
"Live long and prosper" - Vulcan greeting.
"Highly illogical" - Vulcan.
"Beam me up Scottie" - Captain Kirk.
"I'm giving her all she's got, captain!" - Chief engineer Scott.
"I'm a doctor, not an escalator." - Dr. Leonard McCoy
"Make it so!" - Captain Picard.
So, with shields up, initiate warp speed, and start creating a Star Trek Flipnote today.
Resistance is futile!
We really love the way you're all so creative with these topics and look forward to seeing the Flipnotes you create for them.
Make sure to post your entries to the Weekly Topic channel Weekly Topic - Star Trek and the deadline for your entries is March 21st (12pm EST / 4pm GMT).
Also, we would encourage you to add a description to your Flipnotes. This is your opportunity to explain any points of interest and specific details that we could feature in the topic winner reviews.
Keep on Flipnoting and the best of luck with your entries.
Upcoming Topics
Topic - Very Nervous (March 21st)
Topic - The Elephant (March 28th)
Topic - Waterfalls (April 4th)
Topic - Nasty and Mean (April 11th)