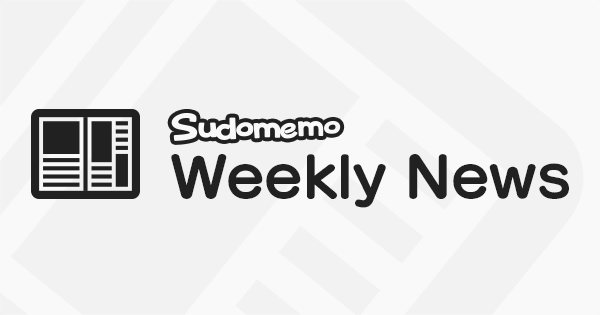 Hey there everyone, DeepRising here with the Weekly News Letter and Weekly Topic competition. Don't forget to check out next week's topic theme and it's description, as well as the subsequent Upcoming Topics at the end of the News Letter.
And now, here are the winning Flipnotes from last week's topic "Star Trek". Well done to everybody who entered.
Our Favorite Flipnotes from last weeks Topic "Star Trek"
Our first winning Weekly Topic Flipnote this week, is this photo import tour-de-force creation from the movie Star Trek into Darkness, by matthieu.
Using a multitude of techniques, including rim light separation, redraw-outlining, and the use of two layer colour, a brilliant Star Trek sequence is transformed into a hugely exciting Flipnote, complete with sound track from the movie and even hand colored phaser blasts.
The classic battle between Captain Kirk and his monstrous adversary the Gorn is the subject of our next winning Weekly Topic Flipnote, by ♣CDGamer♣.
The animation and story boarding are really excellent, and it captures the action and emotions of the epic fight with wonderful character drawing and facial expressions to a tee!
It's set to a rocking sound track, and is an absolute must see for all fans of Star Trek the original series.
Enjoy!
Everyone knows what you say when you're in the enterprise transporter room! Everyone, it seems, except for captain Picard himself! As we see in this hilarious out-take inspired Weekly Topic winner, by nester.
A beautiful piece of lip-synch character animation, it expresses every amusing audio cues from the sound track, with splendid likenesses of the Star Trek characters themselves. Even the uniforms are spot on!
Great job!
This Topic Winner, also by nester, features the transporter room itself!
The shaded drawing of the interior, and animation of the red shirt character's transportation, works perfectly with the fantastic 'Beaming Up' sound effect.
Such pure Star Trek nostalgia is wonderful.
Mr Spock is giving the well known Vulcan salute, in this Winning Weekly Topic entry by chiria ♥v♥.
Or is he?
In a mysterious twist of pointy eyebrowed transformation, he suddenly becomes 'V' from V for Vendetta.
Now we weren't expecting that!
Remember, remember...........That is illogical captain!
myst1cal☆ has created an excellent Star Trek poster using the photo importing tools for this winning Flipnote.
Mr Spock and Chief Engineer Scott are very nicely composed, surrounding the Star Trek symbol, which by the way, is also used as their transporter badges.
This Weeks Topic - "Very Nervous"
Nervous, easily alarmed, timid, edgy, skittish, or just afraid of your own shadow! People of a nervousness disposition can be anxious about almost anything.
Meeting new people, speaking in public, and just setting foot out side their door are just some of the problems they might encounter. Or how about some more extreme reasons to be nervous, like doing something extremely dangerous.
Any of these would make a great premise for a Flipnote. Or why note make us laugh with some of your own nervous inducing ideas.
As the saying goes, 'When the going gets tough, the tough hide under the table!'
And here's a list of nervous characters that might do just that:
Butters - South Park / Rex - Toy Story / The White Rabbit - Alice in Wonderland / Piglet - Winnie the Pooh.
Can you think of any other nervous characters to use?
Or why not use your own OCs and make them super nervous. We love to see your characters feature in your Weekly Topic entries.
And now a quick word about animation for this topic.
Animation techniques to think about for this Topic
There's lots of great ways to show that a character is nervous or unsure about something with movement and actions. How about chattering teeth, trembling knees, stammering speech, or biting of the nails. Also, quick sudden movements with wide terrified eyes to express fear and trepidation could work well too.
We really love the way you're all so creative with these topics and look forward to seeing the Flipnotes you create for them.
Make sure to post your entries to the Weekly Topic channel Weekly Topic - Very Nervous and the deadline for your entries is March 28th (12pm EST / 4pm GMT).
Also, we would encourage you to add a description to your Flipnotes. This is your opportunity to explain any points of interest and specific details that we could feature in the topic winner reviews.
Keep on Flipnoting and the best of luck with your entries.
Upcoming Topics
Topic - The Elephant (March 28th)
Topic - Waterfalls (April 4th)
Topic - Nasty and Mean (April 11th)
Topic - Rick and Morty (April 18th)