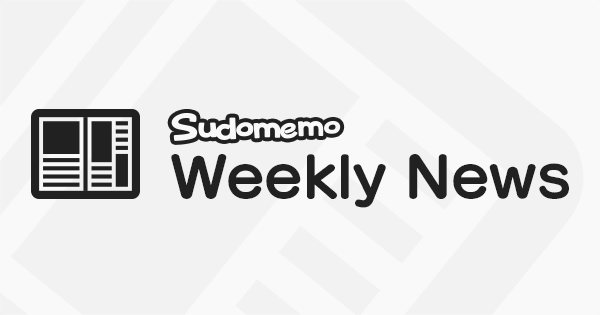 Hey there everyone, DeepRising here with the Weekly News Letter and Weekly Topic competition. Don't forget to check out next week's topic theme and the subsequent Upcoming Topics, at the end of the News Letter. And now, here are the winning Flipnotes from last week's topic "Loud=Funny". Well done to everybody who entered.
Our Favorite Flipnotes from last weeks Topic "Loud=Funny"
In this riotously funny entry, by ☆FEATHERS☆, an incredibly loud blogger is seriously offended when she's accused of not being funny! We just love that exaggerated animation.
Loud is most definitely funny, when a Drill Sergeant is put to shame by his cadet's 'War Face', in this tremendous movie inspired Flipnote by MⓁ✕2019.
A beautifully timed wake up alarm-Air horn doesn't even make a dent on the Sudo-loaf, in this highly amusing entry, by Sqwidgirly. How could anyone sleep through that!
[unknown]
Glin has been very creative, with re-mixing content, to make this very Loud, and very Funny Flipnote.
(Glin's entry features excellent content from ian smith )
ian smith made this awesome 'Peek-A-Boo' entry as a gift for Glin, because he was so pleased with the Flipnote, Glin made with his content. What a lovely gesture, great Flipnoting guys.
In this instance, Loud causes Funny for a trio of mischief makers, in this highly entertaining entry, by Latina.pe.
An intriguing conversation with a giant hole in the ground, leads to an exceedingly Loud and ironically Funny song, in this Flipnote by Mizuka
This Weeks Topic - "Harry Potter"
This week we're introducing the first of our new Fandom topics. We've decided to start with a personal favourite of mine, Harry Potter.
The magical world of Harry Potter is a rich source of inspiration indeed. From Hogwarts school, Zonko's Joke shop, Honeyduke's Sweet shop and Platform nine and three quarters, to Quidditch, living paintings, moving staircases and every magic spell you can think of. And of course, don't forget the horrible Dursleys!
Feel free to focus on any aspect, idea or character from the franchise that appeals to you, to create your Flipnote about.
We're casting a spell 'Expecto-Flipnotus' in anticipation of your magical entries.
Make sure to post your entries to the Weekly Topic channel Weekly Topic - Harry Potter and the deadline for your entries is March 29th (12pm EST / 4pm GMT) Keep on Flipnoting and the best of luck with your entries.
Upcoming Topics
Topic - Foolish (March 29th)
Topic - The Wild West (April 5th)
Topic - Easter Eggs (April 12th)
Topic - The Sinking of the Titanic (April 19th)