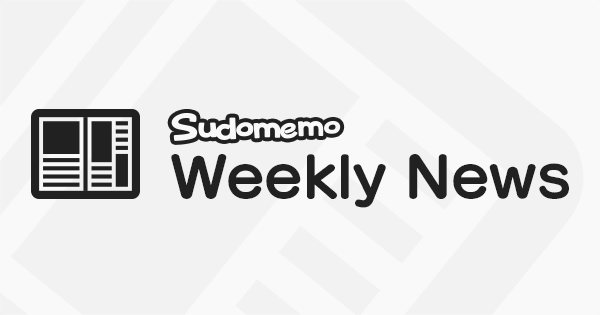 Hey there everyone, DeepRising here with the Weekly Newsletter and Weekly Topic competition.
We had a great response to last week's topic "Ten Pin Bowling" and a selection of our favorite winning entries are coming up.
But first, if you're thinking about making a topic Flipnote, don't forget to check out next week's topic theme and its description, as well as the subsequent Upcoming Topics listed at the end of the Newsletter.
Also, don't miss the links in the topic description for inspiration and further information on the theme (Access these links through the Sudomemo Theater online site).
And now, here are the winning Flipnotes from last week's topic "Ten Pin Bowling". Well done to everybody who entered.
Our Favorite Flipnotes from last weeks Topic "Ten Pin Bowling"
In our first Topic winning selection this week by Jake Wacky is once again causing havoc, only this time it's at the Sudo-Bowl.
Wow! He really has an excellent bowling action, although his aim does look a bit dubious.
On that subject, we were wondering who would be the unlucky recipient of the fall-out from his latest activities. And this week, it's "Georgie", an OC of Casjin's.
A great choice indeed, poor chap!
PS. Don't miss the other half of the OC exchange in Casjin's entry. Can you guess who it will be?
Our next selection by J0w03L uses fine line Flipnote tools and paintbrush shading to create this tremendous animated bowl that scores a strike every time you watch it!
The bowling action is very well observed, and the alley, beautifully detailed with a great use of perspective.
We also liked the touch of cinematic drama from the letter-boxed silhouette, as the bowler lines up the shot.
A fun trip to the bowling alley ends in disaster, in this winning selection by DC.
With great characters, dialogue, and settings, the story moves along swingingly from lounge, to car, to the alley. Only then to finally go out with a bang on the very first bowl.
Now that's a mind-blowing strike!
[unknown]
With an informative Public Service Announcement, this winning entry by Hi :) gets across its important message with total clarity.
"Don't bowl into space!"
Now those are words to live by!
Along with this entry's animation style and techniques, we were very impressed with its sound effects, especially when we read in the description that they were all created vocally by its creator.
Great job.
You can really feel the pins smashing apart as the bowling ball hits its mark, in this topic winner by Casjin.
We also loved seeing the second half of the OC exchange happening here, as Jake's character Jacky, sister of Wacky, makes her hilarious appearance.
This stick bowler dude uses a ramp to attempt a truly incredible bowl, in this comedy action Flipnote by StickmanⓁⓇ.
However, not only does it miss all ten pins in the lane, but it achieves its strike full in the face upon return.
Ouch! That's gotta hurt!
An unorthodox bowling action earns a lucky strike in this colorful Weekly Topic winning entry by Pen.
We loved the effective use of color-shaded speed lines to create the wind up of the bowl. As well as the music and sound effects which worked well to support the idea.
This Weeks Topic - "Lord Of The Rings"
The Lord Of The Rings is an epic, high fantasy, sword and sorcery story written by JRR Tolkein, and brought to the screen by Peter Jackson.
Set in Middle Earth, this heroic tale features Hobbits, Dwarves, Elves, and Wizards, battling against Orcs, Dark Riders, Warlocks, Giant Spiders, and all manner of other monstrous foes.
The story revolves around an evil dark lord's magical ring, and a great journey of fellowship to destroy it.
LOTR Trailer Link:
https://www.youtube.com/watch?v=V75dMMIW2B4
Note: This topic would also include The Hobbit.
Your Flipnotes could be about any aspect of this fantastical world that you like. Its characters, its creatures, its vistas.
Or how about a glorious battle, a dragon's treasure, a Hobbit's home, Gollum and his precious, or the Eye of Sauron itself.
Whatever you decide, cast your brave entries into this fiery topic with all speed.
The adventure awaits!
We really love the way you're all so creative with these topics and look forward to seeing the Flipnotes you create for them.
Make sure to post your entries to the Weekly Topic channel Weekly Topic - Lord Of The Rings and the deadline for your entries is April 3rd (12pm EST / 4pm GMT).
Also, we would encourage you to add a description to your Flipnotes. This is your opportunity to explain any points of interest and specific details that we could feature in the topic winner reviews.
And don't forget, if you want a cool thumbnail picture on your Flipnote, whichever frame you save the Flipnote on, that will become the thumbnail. So choose your favorite frame for this, or add in a cool title page at the end, and save on that.
Keep on Flipnoting and the best of luck with your entries.
Upcoming Topics
Topic - Bending (April 3rd)
Topic - Easter Eggs (April 10th)
Topic - Lions
Topic - Castles