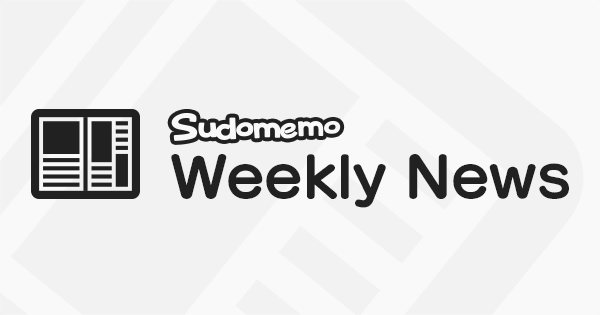 Hey there everyone, DeepRising here with the Weekly News Letter. There was a great response to last week's topic "Jumping". Well done to everybody who entered. Here are the winning flipnotes.
Our Favorite Flipnotes from last weeks Topic "Jumping"
Our first selection this week, by Cosmirage, is fantastically detailed and features a sleek, acrobatic heroin leaping across the roof tops. With skills like that, she could give Spider-Man a run for his money!
Rope skipping is another type of jumping, and it's demonstrated perfectly by a talented young fox-girl,in this entry by Sqwidgirly. Wow, she must be the skipping boss of the playground!
[unknown]
There's some really graceful jumping and dancing in this charming entry by 99th Dream. The character's actions are beautifully expressive and the flowing hair adds a great sense of momentum to the movement. Btw, we just loved her hat, where can we get one of those? :D
[unknown]
In this dynamic action sequence, entitled Fast and Furriest, by RazBerry, a sports car comes to a sticky end as it goes flying off the edge of a cliff. It's lucky that the driver jumped out in time!
Can the moon be reached with jumping, is the question posed in this tantalising Flipnote by Reuben. Distance and speed are represented very creatively, and we really loved the idea of a 'Super Trampoline'. :D Check it out to see if this incredible feat is infact possible!
We were amazed by the unexpected 'Head Jumping' in this Flipnote by BBopGamer. The traditional hand drawn animation in a construction style looks really great at speed 7.
Dogs make excellent jumpers as we know, but there's a dog in this next entry, by Blood Wolf, who takes jumping to a whole new level. From jumping through a hoop to jumping on the moon, anywhere, any how, there's no where this dog won't jump. We love it!
A goldfish jumps out of his bowl in this surreal Flipnote by kenpa(ケンパ). The movement of the swimming fish is very realistic, and the water filling and forming the bowl is fantastic!
There's a plethora of different jumping characters in this super zany entry, by kenpa(ケンパ). There's loads of energy and details in the animation, why not check it out frame by frame. Look out for the poor little chap waiting to catch the jumpers, at the bottom of the screen. Oooooooo, that's gotta sting!
A superhuman jump of epic proportion turns out to be, not quite what it appears, in this hilarious entry by OddTier. The build up is truly awesome, with an inspired choice of music, and the 'Twist reveal' sound effect made us laugh every time we watched it.
Our final selection this week, by Dowmatic features a long jump. Once again we see what fantastic jumpers dogs are. This one would definitely win gold at the dog-Olympics! The jumping action is very well observed, on take off, in the air, and on landing, and we loved the nervous little look back in the middle of the jump. That must be a pretty big drop! :O
We're making some changes
We listened, and now we're responding. After an intensive market study, we've made some important changes to Sudomemo to better serve our main user demographic. We'll announce the details tomorrow.
This Weeks Topic - "April Fools Day"
April Fools Day is celebrated by playing practical jokes and spreading hoaxes. People playing April Fools jokes often reveal their prank by shouting 'April Fool'!
April Fools jokes come in many forms. For example, over the years, television News has tricked us with fake stories from flying penguins to spaghetti trees. Similarly, fake interview shows, like 'Da Ali G' show, and many hidden camera prank shows, such as 'Beadles' About', 'Candid camera', and more recently 'Impractical Jokers' have proved very popular over the years.
(Check out 'Top 10 best Prank TV shows' from 'watch mojo.com on YouTube for more info about these shows.)
Have you ever play'd an April Fools joke on anyone, or maybe fallen for one? If so, why not make a Flipnote about it.
It's a Fool's paradise, and we're really looking forward to seeing the flipnotes you create for it! Make sure to post your entries to the Weekly Topic channel, and the deadline for your entries is the 7th of April.
Keep on flipnoting and the best of luck with your entries.