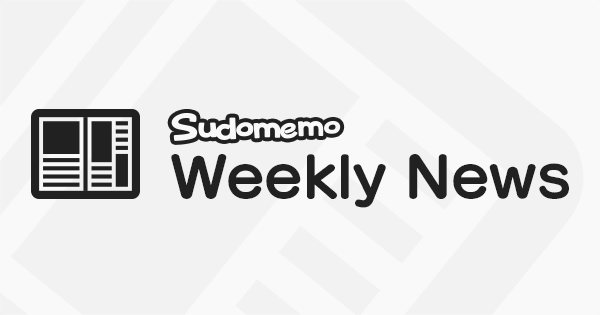 Hello, this is User and Sudofox from the Sudomemo Staff, with the latest Sudomemo News!
★ Our Favorite Flipnotes from Last Week's Topic - "Steampunk"
A monocled skeleton takes to their robotic steam-horse in this intriguing Flipnote by Shadeelink:
mom created a fantastic mashup of steampunk-inspired imagery: [unknown]
The animation and artwork in this entry by Serah is great!
We really liked the cute, energetic feel of this entry by Jaylynne:
This Flipnote by MetalSonic makes us glad that we have batteries to power our smartphones, rather than steam:
★ Weekly Topic - "Go Outside"
As winter has transitioned into spring, people all over the world are heading outside to enjoy the well-termed Great Outdoors. Spring breaks, holidays and warm picnic-ready weather are what many people head out for. Easter, which is celebrated across the world, happened recently; and in a few weeks, Golden Week (ゴールデンウィーク) starts in Japan, a series of holidays including Children's Day and Greenery Day.
Our Weekly Topic this week is "Go Outside!". We encourage you to come up with something unique and new to captivate other people's attention, regarding the winter-to-spring transition. Many people will be going to new places; so take your DSi with you in the car along the way! Don't forget to look out the window as familiar sights begin to slip away, because you never know just what you'll find in places yet unknown.
★ Flipnote Tip
Flipnotes with captivating or interesting title frames (that is, the frame you save the Flipnote on) will always get more views than those without. Just look at the most popular videos on YouTube, or the most popular Flipnotes on Sudomemo. That's why you always want to imagine how your Flipnote will look to people browsing through pages containing many other Flipnotes.
★ Updates
We haven't been able to spend much time on Sudomemo recently, due to conflicting schedules. However, Sudofox has resumed work on a new version of Sudomemo for the DSi, designed to run more efficiently and load much more quickly. This comes after reviewing some of the technical challenges that we've encountered over time.
By the way,  for those of you who own a 3DS -- Nintendo recently made Flipnote Studio 3D available to everybody that signs up to their new "My Nintendo" service! The offer is available until the 30th of April!
While we aren't yet able to provide a Sudomemo-like service for the Flipnote Studio 3D app, it is certainly worth getting if you enjoy creating Flipnotes. There's extra colors, more tools, and you can utilise the 3D effect! (:
That's all folks!