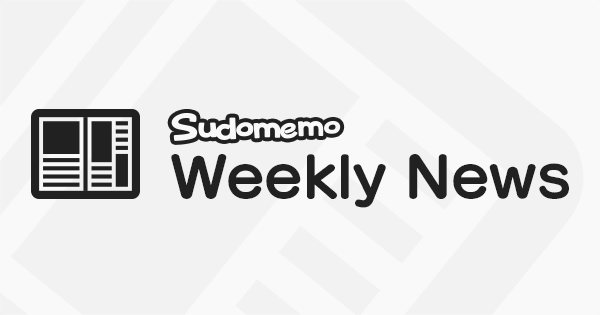 Hey there everyone, DeepRising here with the Weekly News Letter and Weekly Topic competition. Don't forget to check out next week's topic theme and the subsequent Upcoming Topics, at the end of the News Letter. And now, here are the winning Flipnotes from last week's topic "Foolish". Well done to everybody who entered.
Our Favorite Flipnotes from last weeks Topic "Foolish"
A video gamer foolishly imagines he has lightening fast reflexes, in this sidesplitting entry by MaleuzNrev.
Alice Lace employs extreme animation and perspective, to create a hilariously foolish looking character for this next entry.
A foolish cyclist tries to go for a ride, when his little legs can't possibly reach the pedals, in this rib-tickling Flipnote, by kenpa(ケンパ)
Check out the fantastic squash and stretch animation in this whimsical Flipnote by kenpa(ケンパ). That mushroom is clearly more than the foolish little fly can carry!
Only a fool doesn't look where he's going, as this hysterically funny, manic, Moped riding Flipnote, by kenpa(ケンパ) demonstrates.
This is the third win for Kenpac this week. Congratulations, and thank you very much for so many fantastic entries.
A doctor plays an April Fool's prank, on an unsuspecting patient, in this chuckle some entry by Kêithkash★.
An April Fool's joke from a wise cracking pig turns out not to be that funny, in this beautifully drawn Flipnote, by Mocha♥.
Foolish Mario, tries to portal through the wrong painting, in this 'laugh out loud' Flipnote, by IronEren.
That's definitely a 'game over' for the little plumber right there!
There's some wonderfully zany foolishness going on in this entry by King Mayro.
We loved the idea of uncontrollable glitching, and seeing it animated like this, makes it even funnier!
[unknown]
This Weeks Topic - "The Wild West"
This week's topic is The Wild West. We're thinking of the classic Cowboys from the old Western movies. Of gunslingers and fast draw showdowns at noon, and old style saloons with player-pianos and chair smashing bar brawls.
Whilst Cowboys actually spent most of their time hearing cattle on ranches, the romantic visions portrayed in the great Spaghetti Westerns are very dramatic and a lot more exciting.
Why not check out these movies for inspiration, or a good audio track for your Flipnote:
Once Upon a Time in the West / High Plains Drifter / The Good the Bad and the Ugly / City Slickers (This movie has great reference for lassoing and herding cattle).
Feel free to focus on what ever aspect of the Wild West you like best. And as they say in the movies, "On the last strike of twelve, draw!
We really love the way you're all so creative with these topics and look forward to seeing the Flipnotes you create for them. Make sure to post your entries to the Weekly Topic channel Weekly Topic - The Wild West and the deadline for your entries is April 12th (12pm EST / 4pm GMT) Keep on Flipnoting and the best of luck with your entries.
Upcoming Topics
Topic - Easter Eggs (April 12th)
Topic - The Sinking of the Titanic (April 19th)
Topic - Surfing (April 26th)
Topic - Star Wars (May 3rd)