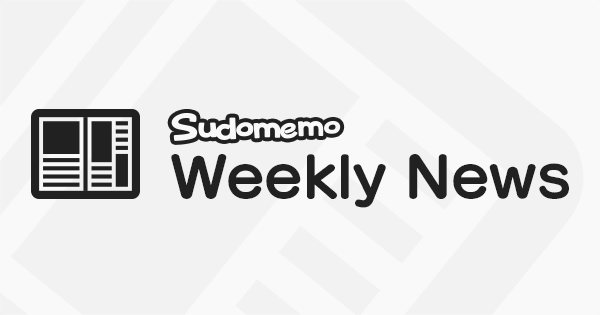 Hey there everyone, DeepRising here with the Weekly News Letter. We've got a couple of points of news for you before we get to the Topic. Firstly, you can now add stars, and add people to your Favorites from Sudomemo Theatre. Secondly, we reached 10.4k followers on our official Instagram, @sudomemo. This is really great news, well done everyone posting to Instagram. And now, back to the Weekly Topic. There was a great response to last week's topic "April Fools Day". Well done to everybody who entered. Here are the winning flipnotes.
Our Favorite Flipnotes from last weeks Topic "April Fools Day"
Our first selection this week is, seemingly this stick-man MV by IronEren. Imagine our surprise when we tapped the thumbnail, to discover that it was in fact a cute animation of a dancing girl and her friend. April Fool! We loved the fake title screen pull-back to reveal the actual Flipnote, and the dance moves went perfectly with the wacky music.
In our next entry, by DECA, reports on television of a missing girl cause concern for a viewer. But wait a minute! Who's that sinister figure sitting next to her on the sofa?.........April Fool!
[unknown]
Our next two entries have come up with a great interpretation of April Fools, as Fools of April! Firstly, is a zany little character PBJ Tim, by S4mii. He really loves his peanut butter and jelly! And secondly, is a face planting feline, by .:✕Nëk✕:.. Ooooooow, that's gonna hurt in the morning! XD. Two foolish fools for April Fools, we love it!
[unknown]
In our next highly amusing entry, by Kêithkash★, a Christmas based April Fools Day prank receives a rather cold response. We thought it was hilarious though XD. The story structure and character lip-synch (mouth animation) are very well done, and the sound track was a great choice, Peanuts, if I'm not mistaken :).
This next Flipnote is an MV..........Not really, Sike! April Fools! There's some really nice character animation in this Flipnote, by Ch4r4d1c4l. Both the action of the push, and the facial expression when saying 'Sike' are expertly done.
This Weeks Topic - "Clay"
This week's topic is Clay (Including plasticine, play-dough, putty or any other modelling materials). Why not try animating with clay (Claymation - You could use the DSi camera for this, or use drawings and shade them to look like clay.) Or how about things made of clay like pottery, or working with clay, for example sculpting glazing and firing. Playing with clay can be messy and fun, and there's so many different uses for it. Have you ever made anything out of clay? If so, why not make a Flipnote about it, with drawings, photos or mix it up and use both. We really love the way your all so creative with these topics and look forward to seeing the flipnotes you create for them. Make sure to post your entries to the Weekly Topic channel, and the deadline for your entries is the 14th of April. Keep on flipnoting and the best of luck with your entries.