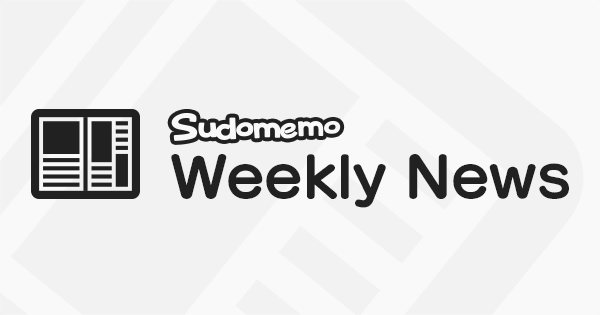 Hey there everyone, DeepRising here with the Weekly Newsletter and Weekly Topic competition.
We had a great response to last week's topic "Bending", and a selection of our favorite winning entries are coming up.
But first, if you're thinking about making a topic Flipnote, don't forget to check out next week's topic theme and it's description, as well as the subsequent Upcoming Topics listed at the end of the Newsletter.
Also, don't miss the link in the topic description for inspiration and further information on the theme (Access this link through the Sudomemo Theater online site).
And now, here are the winning Flipnotes from last week's topic "Bending". Well done to everybody who entered.
Our Favorite Flipnotes from last weeks Topic "Bending"
In our first winning topic selection this week by CosmicGAZ, a football incident results in an extremely bizarre traffic detour.
What an absolutely fantastic idea, executed with fine storytelling skill, stylish animation, and a sound track consisting of both voice dialogue and well chosen sound effects.
We think we even recognized an Annie Lennox sound sample as the car ascends skywards.
Very nicely done!
Bending and stretching is usually great for physical health. But a faulty stereo causes havoc for Wacky's sister Jacky during her Yoga set, in our next laugh-out- loud topic winner by Jake.
We've heard of back related accidents, but that one really takes the cake!
Checkout this innovative bending Flipnote by Melodia.
Defying gravity with consummate ease, a blob of water is suspended in mid-air by an unknown force, in an astounding display of water bending.
Now that's some seriously fluid movement!
Combining actions with their corresponding words, mrjohn has created a bowing "Bend", followed by a vibrating "Twang", in this ingenious text based animation.
The supporting sound effects also worked very well, synching exactly with the movement of each word.
[jornmann] has made several different bending animations for this entry, including a flag fluttering in the wind, an elastic band, and the topic title "Bend".
What a splendid compilation!
In this winning entry by DC we see that air itself can also be bent. And not only that, but this profile character earns himself a clear ten bucks with the remarkable ability.
Cha-Ching!
[unknown]
This guy really has an incredibly bendy body!
Wow, look at it stretch! And set to play on loop, as j states in his description, "There is no end to his bend!"
This Weeks Topic - "Easter Eggs 2022"
This week's topic is Easter Eggs.
Your Flipnotes could include chocolate eggs, decorated eggs, or eggs in general.
They could also feature the Easter Bunny, Easter chicks, Easter baskets, Easter egg hunts and any other modern Easter traditions, images and ideas that you know of.
Why not use your OCs in your animations, or add a Sudomemo twist to your Easter egg designs. And here's a link to a YouTube video about decorating eggs for inspiration:
https://www.youtube.com/watch?v=Br34wjhOsS8
Drawings, photos, comedy, drama, or just beautiful artistry, it's all good.
Let's all get egg-sited for Easter and start making an Easter Egg Flipnote today.
We really love the way you're all so creative with these topics and look forward to seeing the Flipnotes you create for them.
Make sure to post your entries to the Weekly Topic channel Weekly Topic - Easter Eggs 2022 and the deadline for your entries is April 17th (12pm EST / 4pm GMT).
Also, we would encourage you to add a description to your Flipnotes. This is your opportunity to explain any points of interest and specific details that we could feature in the topic winner reviews.
And don't forget, if you want a cool thumbnail picture on your Flipnote, whichever frame you save the Flipnote on, that will become the thumbnail. So choose your favorite frame for this, or add in a cool title page at the end, and save on that.
Keep on Flipnoting and the best of luck with your entries.
Upcoming Topics
Topic - Lions (April 17th)
Topic - Castles (April 24th)
Topic - Cheese (May 1st)
Topic - Zelda the video game (May 8th)