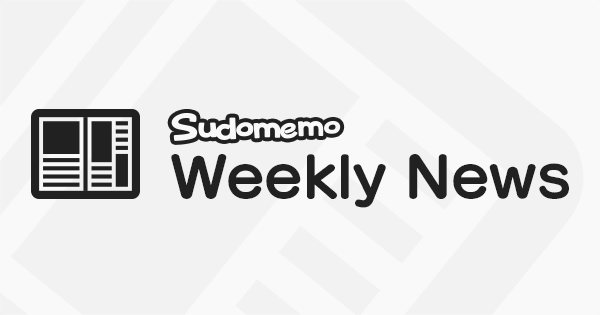 Hey there everyone, DeepRising here with the Weekly News Letter and Weekly Topic competition. Don't forget to check out next week's topic theme and it's description, as well as the subsequent Upcoming Topics at the end of the News Letter.
And now, here are the winning Flipnotes from last weeks topic "Water Falls". Well done to everybody who entered.
Our Favorite Flipnotes from last week's Topic "Water Falls"
In our first winning topic Flipnote this week, RETROMAN's fantastic OC named Clay-Doh Joe is having a nice relaxing break floating on a river. But then it all goes terribly wrong, when he drifts over the edge of a water fall, and in just the worst spot too. What are the odds of that. Poor chap!
The character design and animation are really exceptional. And we were also thrilled with the skilful ways used to depict the water, from the subtle dot deletion fine line ripples, and the bobbing up and down movement, to the brush and eraser effect of the flowing waterfall itself. They were all totally convincing.
Our next winning Weekly Topic Flipnote is this glorious animated drawing of a spectacular waterfall scene, by Cosmirage.
Using red and blue colors, and a multitude of shading techniques, the huge mass of falling water and the colossal vapour clouds come together in a truly awesome vista.
Just imagine waking up in the morning to a view like this. Wouldn't that be amazing!
There's a great use of Flipnote tools to portray the look of streaming water as it flows from pool to pool, in this winning Weekly Topic entry by mrjohn.
Both foam and reflections also add greatly to the convincing watery effect of this tranquil setting, and the flowing water audio brings it very much to life.
It was so restful, we could watch it for hours.
PMitchell9 has also created a wonderfully calming waterfall for this Topic Winning Flipnote. Only this time featuring a 'Waterfall Shower Fountain' with its own faux rock pool.
Just plug it in, sit back, and start relaxing.
This incredible device is available all over the world, as you will see from the multi-lingual instructions scrolling across the screen.
Watch this Flipnote to try it out. It's a must have product!
A dare-devil stunt man makes his biggest dive yet, over a waterfall and all the way down into a tiny paddling pool beneath.
Will he succeed?
Watch this winning Topic Flipnote by Jake to find out!
As well as the crazy characters and wacky ideas, we loved the animation of the waterfall itself. Both the ripple movement and the strong hi light on the edge of the fall were very expressive, and worked well with the Flipnote's cartoon style.
Don't miss this showcase of a new OC called Kukucan.
Watch him as he chases waterfalls to the song of the same name, in this splendidly animated winning topic entry, by his creator babushka.
This Weeks Topic - "Nasty and Mean"
This week's topic is all about mean and nasty characters! Those of an unpleasant, disagreeable, unkind and obnoxious nature.
From the spiteful child, to the cantankerous old grump. All are welcome. Or how about the school bully, the prank phone caller, or just haters in general. And the meaner, the better!
Bring us your intimidating brutes, your tyrannical tormentors, your vindictive mockers, and put them in a Flipnote.
But remember, they don't always have to get the upper hand. Why not exact revenge upon them. That could be fun, and they'd certainly deserve it!
Here are some examples of particularly nasty and mean characters for inspiration:
Mr Mean (The Mr Men) / Nelson Muntz (The Simpsons) /Eric Cartman (South Park) / Bluto (Popeye cartoons) / Ren Hoek (The Ren & Stimpy Show) / Squidward Tenticles (Sponge Bob SquarePants) /Angelica Pickles (Rugrats).
Audio recordings of these characters, or any others you can think of, would be a great way to start a Flipnote for this topic.
Use your own OCs, create your own sound track, play out a scene, or create an abstraction of the theme. It's entirely up to you!
We can't wait to see your horribly mean and nasty creations in action.
Your all so creative with these topics and we look forward to seeing the Flipnotes you create for them.
Make sure to post your entries to the Weekly Topic channel Weekly Topic - Nasty and Mean and the deadline for your entries is April 18th (12pm EST / 4pm GMT).
Also, we would encourage you to add a description to your Flipnotes. This is your opportunity to explain any points of interest and specific details that we could feature in the topic winner reviews.
Keep on Flipnoting and the best of luck with your entries.
Upcoming Topics
Topic - Rick and Morty (April 18th)
Topic - Pixel Animation (April 25th)
Topic - Pompous Windbags (May 2nd)
Topic - Metamorphosis / Morphing animation (May 9th)