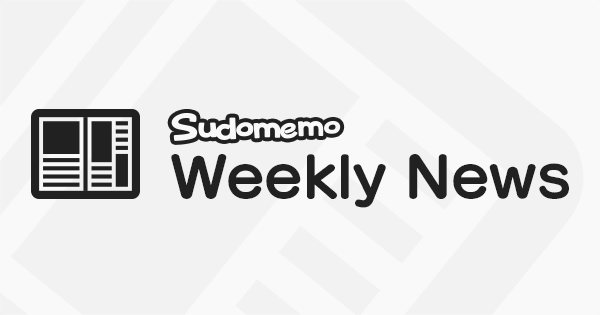 Hey there everyone, DeepRising here with the Weekly News Letter. There was a great response to last week's topic "Clay". Well done to everybody who entered. Here are the winning flipnotes.
Our Favorite Flipnotes from last weeks Topic "Clay"
Our first entry is this splendid stop-motion animation of Godzilla, by ZyZa. Check out the terrifying Roar, Wow!
In our next selection, by Sqwidgirly, a magnificent clay wolf sculpture is thrown on the wheel. That girl has skills! The music and drawings work well together, creating the feel of a busy clay workshop.
[unknown]
In this entry, by kenpa(ケンパ), we see how a new character called PO-6, is made out of clay. We really loved the animation of the clay as it magically forms itself into the character. Very nicely done!
A squidgy bean bouncing across a desk is the subject of this next Flipnote. mrjohn used stopmotion and plasticine to bring life to the bean. It moves very realistically, and the shadows, shading and hi-lights add nicely to the effect.
Many hands make light work, as we see here, where .:✕Nëk✕:. and friend sculpt a joint project out of clay. That's a beautiful ornament indeed. What great team work, well done guys :).
[unknown]
This Flipnote, by jetpackjbd is made using 'Clay-mation' (Animating with modeling clay). It also features the form of someone sculpting the clay. That's using clay for both the technique, and the subject. Great job!
We loved the idea of magic clay in this entry, by ROTHWミLL. The swirly forming effect is really cool and well animated. Imagine being able to sculpt in that way. You could make anything! : D
Use Sudomemo on the 3DS
This week, we published a guide on how to set up Sudomemo on the Nintendo 3DS.
Visit it here: https://sudome.me/3ds
This Weeks Topic - "Impossible"
This week's topic is Impossible. The definition of impossible is something not able to occur, exist or be done. For example, an impossible task, like lifting a ten-ton weight with one hand, or bizarre un-reality like the world running backwards or in slow-motion, or a paradoxical impossibility like time travel. Or how about something less grand, like sneezing with your eyes open! That's a favorite of mine! There's also impossible objects, like optical illusions made real. Check out the art work of MC Escher for some great examples of these. From the weird to the wonderful, we can't wait to see what impossibilities you come up with. We really love the way your all so creative with these topics and look forward to seeing the Flipnotes you create for them. Make sure to post your entries to the Weekly Topic channel, and the deadline for your entries is the 21st of April. Keep on Flipnoting and the best of luck with your entries.