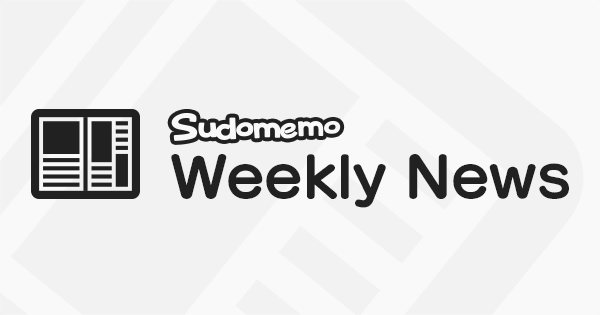 Hey there everyone, DeepRising here with the Weekly News Letter and Weekly Topic competition. Don't forget to check out next week's topic theme and it's description, as well as the subsequent Upcoming Topics at the end of the News Letter. Also, don't miss the links in the topic description for inspiration and further information on the theme (Access these links through the Sudomemo Theatre online site).
And now, here are the winning Flipnotes from last week's topic "Nasty and Mean". Well done to everybody who entered.
Our Favorite Flipnotes from last weeks Topic "Nasty and Mean"
Our first winning Flipnote this week, by Glin is a classic demonstration of what nasty and mean is all about!
Entitled The Puncher, it delivers exactly that, and straight in to the camera, smashing the lens with a savage biff!
Woah, that's a mean right hook he's got there! And a nasty one too!
OC Thomas looks like a real grumpy gus, in this Winning Weekly Topic Flipnote by Teddy ☆. He's such a misery guts, that all he will do do is blow a raspberry.
Such a derisory show of nastiness encapsulates the meanie just perfectly!
The most devastating let down of all is about to take place here, when a lover of chocolate milk discovers that his fridge is horrifyingly emptying! And what's worse, is that it's his dear brother who is the culprit!
This mean and nasty case of the missing milk madness, was created by ZingyWolf
This excellent Weekly Topic piece of action animation by User, shows some extremely close nastiness with a baseball bat.
And it's safe to say, that the poor chap who is suffering the unusual haircut, isn't happy about it at all!
[unknown]
There's no situation better suited to a mean and nasty protagonist, than a severe case of road rage, as we see here in this winning Topic Flipnote by Napotio.
Checkout the size of the angry driver's shouting mouth!
We were in stitches watching it!
This Weeks Topic - "Rick and Morty"
This week it's time for another fandom topic! And this time our choice is the cartoon show Rick and Morty.
The series follows the madcap exploits of cynical mad scientist Rick Sanchez and his good hearted but fretful grandson Morty Smith, who split their time between domestic life and inter-dimensional adventures.
Rick's genius allows him to invent all sorts of crazy technological gadgets and gizmos, like his portal gun. Which, with his grandson in toe, he uses to explore the far reaches of space, time and an infinite multi verse.
It's a wild and zany ride full of weird and wonderful ideas, creatures, places, impossibilities, contradictions, and...........oh yeah, Rick also burps a lot! It's really hilarious!
If you haven't seen the show, or want to find out more, checkout Google and You Tube for articles, images, videos, clips and episodes of the show.
Here is a couple of links to the show:
Rick and Morty - Title sequence https://www.youtube.com/watch?v=E6TUs69Cw94
Rick and Morty - Jerry Day Care https://www.youtube.com/watch?v=JZyQbMQpyN4
Your Flipnotes could be about any aspect of the show and its characters that you like. They could be drawn in the same style as, be based on any of its many themes, feature it's dialogue and tag lines, or anything else that inspires you.
You should be able to find audio and music from the Rick and Morty show to use in your Flipnotes in the many of the You Tube video clips online.
So set your portal guns to Flipnote!
And with a Wabba-Luba dub dub, it's Pickle Rick! Meseeks your topic entries!
We really love the way you're all so creative with these topics and look forward to seeing the Flipnotes you create for them.
Make sure to post your entries to the Weekly Topic channel Weekly Topic - Rick and Morty and the deadline for your entries is April 25 (12pm EST / 4pm GMT).
Also, we would encourage you to add a description to your Flipnotes. This is your opportunity to explain any points of interest and specific details that we could feature in the topic winner reviews.
Keep on Flipnoting and the best of luck with your entries.
Upcoming Topics
Topic - Pixel Animation (April 25th)
Topic - Pompous Windbags (May 2nd)
Topic - Metamorphosis / Morphing animation (May 9th)
Topic - Pizza is Yummy (May 16th)