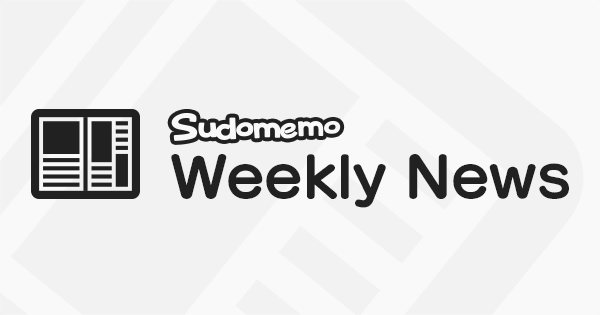 Hello! This is Sudofox and Sugarcub with the newest edition of the Sudomemo Weekly News!
Until further notice, we will be moving our weekly topics and news to start and end on Sunday.
★ Pause
As you most likely know, we just took a week-long break. After two years of non-stop work on Sudomemo, some of us really needed to take a break, which we've done.
Please note that the sudden influx of posted Flipnotes has put us behind a little bit. You may experience some lag for the next couple of hours. Thanks for your patience.
★ Sudomemo Infrastructure
I (Sudofox) will be making some changes to the Sudomemo infrastructure as I resume working on improving Sudomemo. For the technically inclined, here are some details about it for you:
Primary Database and Webserver: CentOS release 6.7 MySQL 5.5.45 PHP 5.3.3 Apache 2.2.15 CPUs: Intel(R) Xeon(R) CPU E3-1271 v3 @ 3.60GHz, eight cores after hyperthreading. 16 GB DDR4 RAM
In the end, I'm aiming for:
CentOS 7.2.1511 Apache/2.4.6 PHP 7.0.5 MySQL 10.1.13-MariaDB
This will be running on the same physical platform.
There will be numerous improvements across the board with the DSi site and the behind-the-scenes management tools that we use.
★ Our Favorite Flipnotes from Last Week's Topic - History
This lovely rendition of a Gravity Falls alternate universe by
Arry♥
shows a lovely look through the ages of the characters. It has a melancholy feel to it, similar to what you'd find in the show and shows that growing up can be hard to do.
ZorroRave made an awesome Flipnote showing her art and animation progress over the last six years! It is always amazing to see what continuing to draw and not giving up can do when you look back at your history!
Aito
made a funny History of Anime Flipnote with colorful art reminiscent of the anime art style. Learn some cool facts of how anime came to be as well as enjoy the characters' funny endeavors. This Flipnote by
ホAddivtホ
tells about the most powerful earthquake that has ever been recorded, fifty-six years ago in Valdivia.
★ Weekly Topic - "Lifelong Dreams"
For this Week's topic, we are going to be doing...Lifelong Dreams!
Everybody has dreams for the future, some of which turn into goals. This is something that makes you desire to keep moving forward and is said to be a person's legend or purpose. It could be finding a long lost treasure, becoming an artist, traveling the world, or anything your heart yearns to do!
You can submit your entry in the Weekly Topic: Lifelong Dreams channel.
★ Emails to Sudomemo Support
I'd like to mention that we're very behind with the support emails (to support@sudomemo.net). This has been an issue for quite a while, and I am working on getting through them in order of oldest and newest. Thank you for your continued patience.
Sorry about delays for users that are banned. We'll be working through your emails soon to get you all sorted out.
★ Banned Users
If you want to complain about people being banned, please first consider that we don't ban without a good reason, and we record information about it.
★ False Reporting
Not everything that has been removed has been reported. If you had something removed that you don't believe is in violation of the Terms of Use or the spirit of the Terms of Use then shoot us an email instead of complaining publicly or reposting it.
That's all for this week. Godspeed, all ye dreamers!