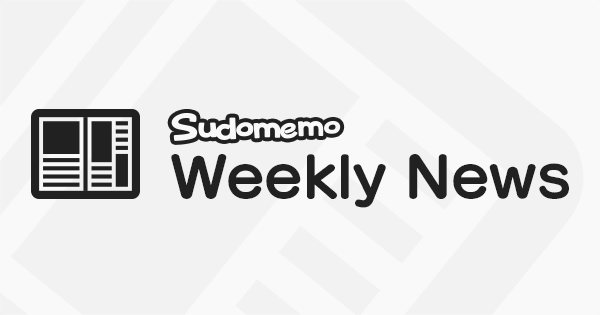 Hey there everyone, DeepRising here with the Weekly Newsletter and Weekly Topic competition.
We had a great response to last week's topic "Castles", and a selection of our favorite winning entries are coming up.
But first, here's some other news.
Flipnote Archive - Donations Request
With Flipnote Archive's launch scheduled for June of this year, were asking for donations to help with operational cost, including band width and hardware maintenance.
We're aiming to raise $3,000 for the initial goal.
Here's the link for donating:
https://ko-fi.com/flipnotearchive
And here's a Help Center link that tells you all about Flipnote Archive, and Flipnote Archive Preview:
https://support.sudomemo.net/flipnote-archive-preview-faq/
We'd really appreciate any help and support you can give with this wonderfully nostalgic source of Flipnote history from the very beginning.
.
And now back to the topic.
If you're thinking about making a topic Flipnote, don't forget to check out next week's topic theme and its description, as well as the subsequent Upcoming Topics listed at the end of the Newsletter.
And now, here are the winning Flipnotes from last week's topic "Castles". Well done to everybody who entered.
Our Favorite Flipnotes from last weeks Topic "Castles"
In our first super-dynamic topic winning selection this week, by jacob, a princess rescues a plumber from a crumbling castle.
Inspired from the Super Mario Adventure comics, the explosive action kicks off with a bang. And once access is gained, the castle and its evil underlings don't stand a chance!
There's stomping on heads, racing up steps, sneaking around corners, and impossible leaps, before this part of the rescue is achieved.
But keep your eyes peeled, because there's even more to come!
We were totally blown away by this exceptional WIP (Work in progress), and can't wait to see more!
Our next topic winning Flipnote this week, by Vincent, is based on the computer game Defend Your Castle!
Showcasing a beautifully drawn three-dimensional castle, with animated stick men trying desperately to storm its portcullis, the player flings them aside with a mouse-controlled hand as its defense.
Just imagine if they'd had anything like that in the middle ages!
This innovative spin-off by StickmanⓁⓇ, from a Flipnote by Mrjohn, is the very essence of a first person, creepy castle adventure game.
But beware of the hidden doors on the staircase.
For if you fall through one of them, it's Game Over!
A castle tower with an elevator features in this twisted tall tale by Jared, based on the classic fairy story Rapunzel.
How cool would it be if all castles were designed this way!
Although it could leave certain heroic princes twiddling their thumbs.
This Weeks Topic - "Cheese"
Cheese!
It's great on a sandwich, a burger, a pizza, or just on its own!
There's many different types of cheese across the world, to suit all tastes.
From Cheddar, Stilton, Baby Belle and Parmesan, to Goat's cheese, Cream cheese, Swiss cheese, and String cheese, the varieties are endless.
Cheese can be soft, hard, veiny, or with or without holes. And don't forget the smelly cheeses like Brie, Camembert, and Stinking Bishop (Yes that's actually a real cheese! Eww!).
But love them or hate them, they're a culinary fact!
Your Flipnotes could be about eating cheese, melting cheese, making cheese, cooking with cheese, or any other use of cheese that you can think of.
Mice love cheese! Just a thought. "Squeak, squeak, nibble, nibble."
Be as cheesy as you like with this topic.
We love the way you're all so creative with them. And look forward to sampling your Flipnotes. "Yum, yum!"
Make sure to post your entries to the Weekly Topic channel Weekly Topic - Cheese and the deadline for your entries is May 8th (12pm EST / 4pm GMT).
Also, we would encourage you to add a description to your Flipnotes. This is your opportunity to explain any points of interest and specific details that we could feature in the topic winner reviews.
And don't forget, if you want a cool thumbnail picture on your Flipnote, whichever frame you save the Flipnote on, that will become the thumbnail. So choose your favorite frame for this, or add in a cool title page at the end, and save on that.
Keep on Flipnoting and the best of luck with your entries.
Upcoming Topics
Topic - Zelda the video game (May 8th)
Topic - Breaking The Rules (May 15th)
Topic - Big Headed (May 22nd)
Topic - Flipnote Hatena (May 29th)