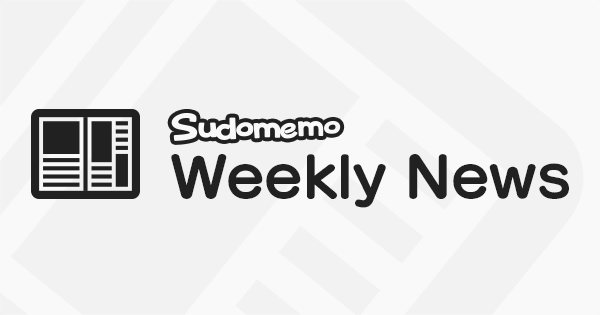 Hello!
This is Sudofox, with the latest edition of the Sudomemo Weekly News.
Sorry for the delay in the Weekly News. We've run into some issues lately with our personal schedules causing some difficulties with getting the News published. Thanks for your patience.
★ Our Favorite Flipnotes from Last Week's Topic -"Lifelong Dreams"
These Flipnotes by ☆Mondaicat, Bethany, and alice☆cool tell about their dreams of becoming great artists and animators:
Dead♠Robot wants to integrate robots into society -- maybe even to become one in the future!
Dreams don't always stay the same: As we grow older, our dreams and visions of the future will change as well, as shown in this Flipnote by Daymen~♥:
The creators of these fantastic Flipnotes have been given some color stars to use, as well as Sudomemo Citizenship!
All of the entries for this topic can be found on the Weekly Topic: Lifelong Dreams channel.
★ Flipnote Tip
You can import sounds into Flipnote Studio from DSi Sound by holding L when you tap the record button.
★ This Week's Topic - "Cooking"
This week's topic is about cooking, baking, or yummy snack-making! Animate your favorite recipes, or tell stories about the different foods you've made during different times in your life.
The deadline is Sunday, May 8th, 2016. My apologies for the shortened deadline this week. Post your entry in the Weekly Topic: Cooking channel!
You can find all past and present Weekly Topic channels by going to category number 8 from the 'Channels' menu on your DSi.
We can't wait to see your imaginative entries -- good luck!