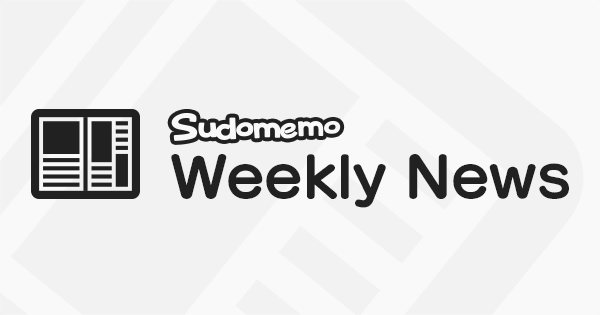 Hey there everyone, DeepRising here with the Weekly News Letter and Weekly Topic competition. Don't forget to check out next week's topic theme and the subsequent Upcoming Topics, at the end of the News Letter. And now, here are the winning Flipnotes from last week's topic "Star Wars". Well done to everybody who entered.
Our Favorite Flipnotes from last weeks Topic "Star Wars"
The results are in, and Luke's not at all happy about it. Darth Vader is his father!
We really love this comedic take on that tragic revelation, from Star Wars -The Empire Strikes Back, by MⓁ✕2019.
This spectacular entry by Cosmirage, focuses on Luke Skywalker's prophecy. It features the Millennium Falcon, Luke's X-Wing fighter, and a host of characters from the franchise.
The drawings are wonderfully detailed and very well observed, and the animation is first class.
A very exciting and highly entertaining tour de force of Star Wars Flipnote creation!
This hilariously cynical review of Star Wars, by RadaPatada, suggests the notion that the story lines might have similarities in them. He might just be on to something there. Chortle, chortle!
In this entry mrjohn has managed to create a piece of scrolling text in perspective, just like in the Star Wars movies!
He achieved this by writing on a strip of paper, and photographing it, in stop motion. It looks really great on the space background, as does the unusual Fez shaped spaceship, the Squagellion Falcon!
DSiStylus™ has made this amazing Flipnote, involving reflective passes of light over different characters from the Star Wars franchise.
We spotted Darth Vader, R2-D2, and C3-PO, among others.
We love this new look for the Star Wars characters. A re-casting with original characters, by Mocha♥, works really well.
This fantastic animation of BB-8, by kenpa(ケンパ), uses ingenious techniques to create the effect of the robot's locomotion.
This Weeks Topic - "Social Distancing Issues"
This week's topic is Social Distancing Issues. Since the outbreak of the Corona virus, life has become very different. Staying at home and not going out has become normal. Also, practices such as keeping our distance from one another in queues, wearing face masks, and washing our hands a great deal are all part of keeping the disease from spreading.
However, with psychological problems, such as loneliness, many are being adversely affected by this enforced isolation.
How have you been dealing with social distancing struggles? Do you have any interesting stories to tell, unusual experiences, or any other ideas about them? Then why not make a Flipnote about it. Just remember to stay at home when you make it!
We really love the way you're all so creative with these topics and look forward to seeing the Flipnotes you create for them. Make sure to post your entries to the Weekly Topic channel Weekly Topic - Social Distancing Issues and the deadline for your entries is May 17th (12pm EST / 4pm GMT) Keep on Flipnoting and the best of luck with your entries.
Upcoming Topics
Topic - Sharks (May 17th)
Topic - Graffiti (May 24th)
Topic - The Hiccups (May 31st)
Topic - Quarantine Hobbies (June 7th)