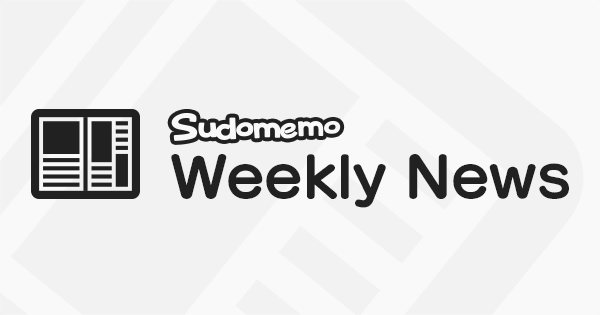 Hey there everyone, DeepRising here with the Weekly NewsLetter and Weekly Topic competition. Don't forget to check out next week's topic theme and it's description, as well as the subsequent Upcoming Topics at the end of the Newsletter.
And now, here are the winning Flipnotes from last week's topic "Metamorphosis". Well done to everybody who entered.
Our Favorite Flipnotes from last weeks Topic "Metamorphosis"
In our first Weekly Topic Flipnote this week, mrjohn has chosen the magic spell Vera-Verto from the Harry Potter movies as the inspiration for a metamorphosis.
Featuring photo style characters, created from scratch with Flipnote tools, a frog morphs fluidly into a water goblet at the touch of a wand.
We were particularly interested in the way elements of the frog became parts of the goblet, during the transformation. For instance, when the mouth becomes the rim of the goblet. That worked really well. And the water bubbling in protest was an especially nice touch also.
This magnificent creature is known as the Bulbasaur!
Watch it's evolution as it transforms, not only in size and stature, but also with the addition of a giant bulb bursting into flower on its back, in this amazing Winning Weekly Topic entry, by matthieu.
The animation is beautifully expressive, and includes multiple zoom backs to encompass the growing size of the beast, as it completes its remarkable development.
We were trembling behind the sofa, after watching this super scary Weekly Topic Winner by Hiashi.
A truly terrifying metamorphosis with a wicked smile, the subject grows vines, hair, and a face full of eyes, as he transforms into an upper rank Moon Demon.
Jake has animated a fiesta of fantastical morphs, for this epic Weekly Topic Winning Music Video.
There's fusions, merges, splits, and reforms, exuberantly performed by a super cool gang of game characters.
Just try not tapping your toes to the rhythm when you watch it. It's impossible!
Using different animation techniques, including reverse fragmentation, wibbling line effects, and rotational perspective movement, FIotaga has produced several very distinctive and unique transformations set to a pulsating music track.
Enjoy!
A vinyl record transforms into a floppy disk with extremely smooth animation, in this splendid Topic Winner, by RETROMAN.
Scored to music made by its creator, the Flipnote cycles perfectly in a morphing loop of the sound recording devices of yesteryear.
This Weeks Topic - "Pizza Is Yummy"
Pizza is one of the most popular foods available. Eaten in Italian restaurants, or delivered to your door in super fast time, it comes in deep dish, traditional, thin or stuffed crust, and has been the choice of many a hungry customer for years.
There's lots of cool things about pizzas that could be fun for a Flipnote!
When Italian chefs make pizzas, they often flip and spin the dough high in the air. Is it to aerate the dough as they say, or just great showmanship? Either way it's fun to watch, and could be fun to animate too.
How do you like to eat pizza?
Homer Simpson rolls up his slices and eats them in one!
Whereas the Ninja Turtles eat nothing but pizza all the time!
And here's an idea! Why not try your hand at creating Pizza based characters, that could be fun!
Or a prank pizza order! Those are hilarious, as long as you're not the one who ends up paying for them!
Whatever takes your fancy! But don't forget the anchovies, and extra cheese on mine!
We can't wait for your pizzas to be delivered.......I mean Flipnotes to be posted.
We really love the way you're all so creative with these topics and look forward to seeing the Flipnotes you create for them.
Make sure to post your entries to the Weekly Topic channel Weekly Topic - Pizza is Yummy and the deadline for your entries is May 23rd (12pm EST / 4pm GMT).
Also, we would encourage you to add a description to your Flipnotes. This is your opportunity to explain any points of interest and specific details that we could feature in the topic winner reviews.
Keep on Flipnoting and the best of luck with your entries.
Upcoming Topics
Topic - EarthQuakes (May 23rd)
Topic - Cops and Robbers (May 30th)
Topic - Sonic the Hedgehog: The Video Game (June 6th)
Topic - High Speed (June 13th)