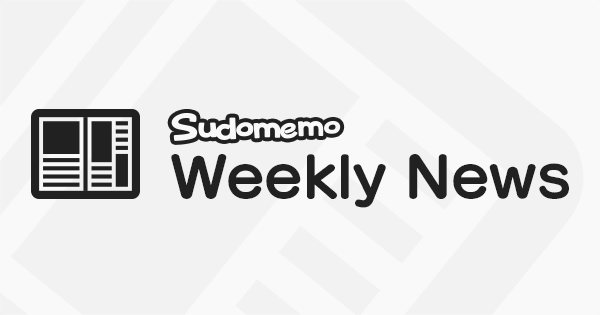 Hello!
This is Sudofox, with the latest edition of the Sudomemo Weekly News.
It's my birthday today! May 17th!
★ Our Favorite Flipnotes from Last Week's Topic - Mother's Week
This Flipnote by J£R£Mî とÖX shows a girl making a card for her Mom.
OⓁives tells of some of the ways a mare supports her filly in this Flipnote:
Interesting and surreal, this Flipnote by 99th Dream shows a memory of a mother and child being found from a child's mind. [unknown]
A lively Mum dance by
Saint➡H◎wl
. Very well animated. - An action packed Flipnote by
JoVay
about a Mom's busy life looking after her children. - A nice breakfast tray wake up for Mother's Day, from
Dreamy
★ Inappropriate Conduct
There have been some issues with inappropriate conduct on Sudomemo. Please remember that I'm providing this and can discontinue it at any time -- either for just you or for everyone. Don't be the person to engage in inappropriate activity and get yourself banned. Please?
★ Sudomemo Support
We're flooded in emails yet again. Sorry for the delay in answering all of them.
★ Weekly Topic - Science Fair
This week's topic is called Science Fair! This week we want you to think up the zaniest, craziest inventions you can! Rube Goldberg machines, mech suits straight out of a Marvel film, or the infamous Doofenshmirtz Flipnotinator Mk IV! Make a flipnote with your invention and we will see next week who gets the gold ribbon at our very own Science and Invention Fair!
You can post your submission in the Weekly Topic - Science Fair channel.