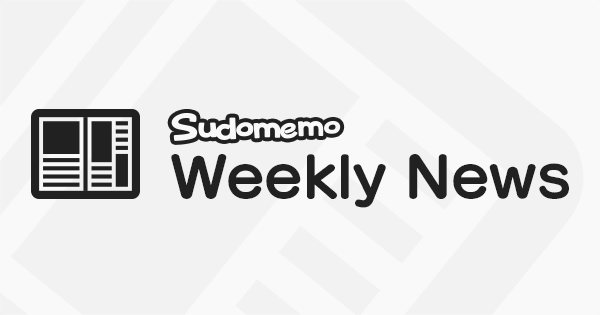 Hey there everyone, DeepRising here with the Weekly Newsletter and Weekly Topic competition.
We had a great response to last week's topic "Breaking The Rules", and a selection of our favorite winning entries are coming up.
But first, if you're thinking about making a topic Flipnote, don't forget to check out next week's topic theme and its description, as well as the subsequent Upcoming Topics listed at the end of the Newsletter.
And now, here are the winning Flipnotes from last week's topic "Breaking The Rules". Well done to everybody who entered.
Our Favorite Flipnotes from last weeks Topic "Breaking The Rules"
In our first topic winning selection this week, by Mario209 It's the rules of mathematics that are being broken.
The exam paper clearly states "You cannot divide by zero!"
But with five minutes to go, and with no other options, the rule is broken anyway!
Err, is that the FBI at the door?
Ooooooooh! That's no way to pass an exam!
And probably not a good rule to break under the circumstances!
Our next hilarious winning Flipnote by nester follows a fascinating discussion about the rules regarding the launching of players into the air, in NFL American football.
Just picture it!
Wouldn't that be cool!
And from the sound of it, it's even been tried.
But the rules are the rules! However much fun it might be.
Here's one of the most straightforward rules of all;
Don't cross the line!
"But why", the inquisitive stickman wonders.
And he finds out soon enough, as curiosity tempts disaster in this topic winning Flipnote by Creaky.
Another inexplicable sign post!
And yet another rule!
This chap has clearly had enough, and he's taking no notice of any of it, in this rule breaking topic winner by Mikey.
But when there's a minefield involved, this may not be prudent, because who knows what will happen next. "Giggle"
A rule enforcing chicken is having no monkey business of any kind until a sneaky sign altering monkey changes everything, in this expressive animation by iDog.
"The Rules" are most definitely broken here, in this highly literal, symbolic take on the topic theme, by Emerald.
Check it out, it's a cracker!
Here's a rule we've not heard of before.
Don't break the vase!
That's a good one.
Two things are broken at the same time, both the rules and the vase, in this winning entry by Pokinko♥.
This Weeks Topic - "Big Headed"
This week's topic could either be about big headed people with massive egos, or characters with simply enormous heads!
If you're going for the literal, massive head way, that could also be enormous fun!
Imagine a head so big that it can barely be supported by the tiny body beneath it.
How did it get like that?
What problems could you foresee with having a head that big?
Or what benefits could there be?
Here's a list of our favorite literally big headed cartoon characters:
Stewie Griffin , Megamind, Mr. Mackey (South Park), Boss Baby, Beavis and Butt-head.
And don't forget Bobble-Heads and Pop-Heads too.
.
But, if you choose the ego route, then self important, egotistical dialogue could be a good place to start.
Here's a list of our favorite self centered cartoon characters:
Scrappy-Doo, Daffy Duck, Johnny Bravo, Stewie Griffin (Again!), Duck Man, Bender the robot (Futurama), Brain (Pinky and the Brain).
Whichever way you choose to go with your Flipnotes, remember to be very big-headed about it!
We really love the way you're all so creative with these topics and look forward to seeing the Flipnotes you create for them.
Make sure to post your entries to the Weekly Topic channel Weekly Topic - Big Headed and the deadline for your entries is May 22nd (12pm EST / 4pm GMT).
Also, we would encourage you to add a description to your Flipnotes. This is your opportunity to explain any points of interest and specific details that we could feature in the topic winner reviews.
And don't forget, if you want a cool thumbnail picture on your Flipnote, whichever frame you save the Flipnote on, that will become the thumbnail. So choose your favorite frame for this, or add in a cool title page at the end, and save on that.
Keep on Flipnoting and the best of luck with your entries.
Upcoming Topics
Topic - Flipnote Hatena (May 29th)
Topic - Pulling a Lever (June 5th)
Topic - Rabbits (June 12th)
Topic - Opposites (June 19th)