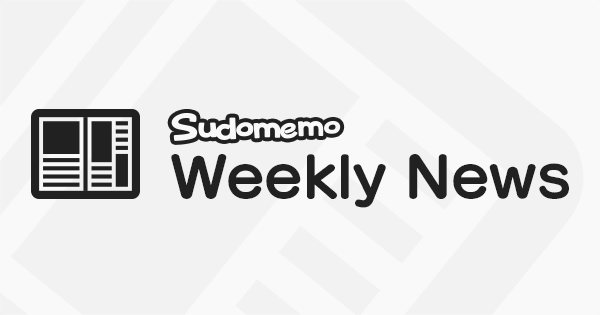 Hey there everyone, DeepRising here with the Weekly News Letter and Weekly Topic competition. Don't forget to check out next week's topic theme and the subsequent Upcoming Topics, at the end of the News Letter.
But first, here's some news about some exciting new additions to Sudomemo.
Special Achievements Trophy Case
Don't miss the new Sudomemo Trophy Case.
Every Sudomemo member can now access their own personal trophy case. Special achievements can be unlocked, and will show up through the icon at the top of their Creator's Room or on your profile on Sudomemo Theatre.
Hover on the icon to see what you've unlocked!
New Star Tickets Available
You can now buy Star Tickets from the Sudomemo shop.
There are five different tickets, each with their own iconic character.
Starting at $9.99, every ticket comes with an achievement and an exclusive theme.
Check out the Sudomemo Shop for your very own Star Ticket today!
https://www.sudomemo.net/shop/
And now, here are the winning Flipnotes from last week's topic "Sharks". Well done to everybody who entered.
Our Favorite Flipnotes from last weeks Topic "Sharks"
We really loved the character design, and setting of this delightfully amusing entry, by MⓁ✕2019.
Also, it had never occurred to us that two sharks are infinitely more scary than one! EEEEK!
In this cool Flipnote, by Sqwidgirly, we see the dangers of masquerading as a shark for a prank.
Now that's a hard lesson to learn!
[unknown]
We simply loved this excellent dancing shark, by LALA®.
Boogie on down Mr. Shark!
Ah, how lovely! A beautiful tropical island with waves lapping at the shore.
But wait! Oh no! A shark!.......Or is it?
Check out this Flipnote by wyatt, to find out!
In this great Flipnote by Nikku4211, we see the true shark based perils of bath time!
Thank goodness the lifeguard was there!
We were really impressed with this wonderful, speed eight animation of a hammerhead shark, by PapaJohn~.
The flick of the tail and the movement through the water is very well observed.
A thresher shark makes a mysterious discovery at the bottom of the ocean, in this entry by ☆Gusteh☆.
Two divers have a very unfortunate encounter with an enormous shark, in this action packed animation, by kenpa(ケンパ).
This Weeks Topic - "Graffiti"
Graffiti is the writing or drawing, made on a wall or other surface, usually as a form of artistic expression in public view, and without permission.
Often made using spray paint, stencils and always done secretly, graffiti can be skill full and expressive, often with a hidden message or meaning. It can be controversial, anti-establishment, or sometimes just plain offensive!
The most famous graffiti artist in the world is Banksy. An English street artist from Bristol. His satirical and subversive street art combines dark humor, and political content, with graffiti that is both clever and meaningful. Check him out on line, his art is amazing!
How do you feel about graffiti? It's modern styles. It's messages, or that it's just where it shouldn't be!
Why not let us know in the form of a Flipnote.
We really love the way you're all so creative with these topics and look forward to seeing the Flipnotes you create for them. Make sure to post your entries to the Weekly Topic channel Weekly Topic - Graffiti and the deadline for your entries is May 31st (12pm EST / 4pm GMT) Keep on Flipnoting and the best of luck with your entries.
Upcoming Topics
Topic - The Hiccups (May 31st)
Topic - Quarantine Hobbies (June 7th)
Topic - Flipnote Classics (June 14th)
Topic - Patience (June 21st)